Terengganu govt urged to review Jerangau plantation forest programme

Last Update: 08/08/2019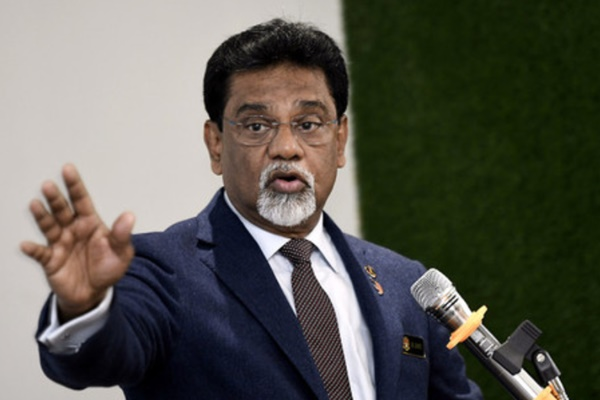 PUTRAJAYA, Aug 8 (Bernama) -- The Water, Land and Natural Resources Ministry is calling on the Terengganu state government to reconsider the implementation of the commercial forest plantation programme in Jerangau Forest Reserve.
Its Minister, Dr Xavier Jayakumar said the government welcomed the effort of the Terengganu state government to meet the National Timber Industry Policy (NATIP) by implementing the forestry plantation programme to accommodate the supply of timber for the national wood-based industry.
" Nonetheless, in line with the National Policy on Biological Diversity 2016-2025 (NPBD 2016 -2025), the implementation of the programme should be carried out at abandoned and deforested areas and does not involve forested areas especially permanent forest reserve.
"In this regard, the ministry is calling on the Terengganu state government to review the commercial plantation programme at Jerangau Forest Reserve as reported in The Star on Aug 3.
"This is even more so if the approved programme involved an area of 5,000 hectares which exceeded the Forest Plantation Development zone for Terengganu as approved at the 68th National Land Council in 2012," he said.
Dr Xavier said in a statement here today on the English daily's report entitled "Reserve may turn into plantation. Environmental concerns raised over plans for Terengganu forest".
He said the state government's move via the Terengganu State Forestry Department to set up a High Conservation Value Forest (HCVF) to conserve Keruing Sarawak (Dipterocarpus Sarawakensis) found in the area is commendable as it is in line with NPBD 2016 -2025 as well as the Forestry Management Certification requirement.
"As such, the ministry hopes the area should not only be preserved but its surrounding areas should also be conserved to prevent the HCVF area from being separated with other habitat when the forestry plantation programme is implemented," he said.
-- BERNAMA