KXP to handle cargo, LTAPP to focus on passengers

Last Update: 08/08/2019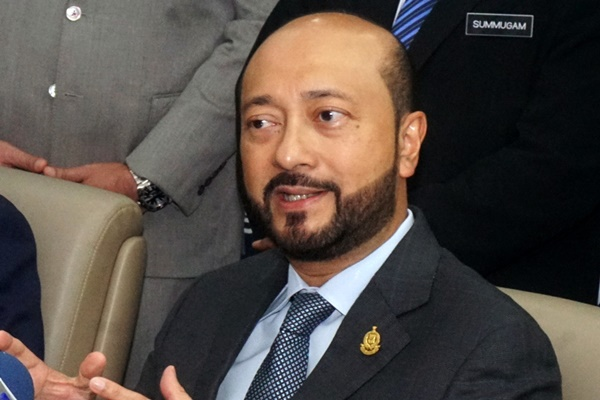 ALOR SETAR, Aug 8 (Bernama) -- Kedah Menteri Besar Datuk Seri Mukhriz Tun Mahathir, has said that Kulim Airport (KXP) will only focus on handling cargo as that will be its priority, unlike the Penang International Airport where the focus is on passenger arrivals.
He said that what the Penang government had earlier raised, was about expanding the LTAPP to accommodate the number of passengers which had exceeded its capacity.
"Currently, the actual capacity (LTAPP) is 6.5 million passengers a year, but it was handling more than 7.2 million passengers annually.
"According to the media, the Penang state government wants the LTAPP capacity to increase to 12 million passengers and perhaps to 16 million passengers, so its focus is on passengers," he told the Kedah state assembly sitting in Wisma Darul Aman here today.
He was responding to a supplementary question from Muhammad Sanusi Md Nor (PAS-Generi) who wanted to know what the state government was doing over the Penang government's objection to the construction of the KXP.
Mukhriz also said that the Ministry of Transport had organised a meeting regarding the KXP which was attended by the Kedah and Penang governments, including the Finance Ministry.
"At the meeting, the Kedah government through KXP AirportCity Holding Sdn Bhd had presented the KXP plan and the Penang government had heard the answers to all questions that were raised," he said.
He added that as LTAPP became the focal point for passenger aircraft, the cargo service would decline, adding that there was only one runway at the airport.
He said the cargo services needed for Penang, Kedah, Perlis including South Thailand were currently being sent directly to the Kuala Lumpur International Airport (KLIA).
"From our research, there is a need for cargo services in the northern region and we are confident that KXP will meet that demand," he said.
Meanwhile, in responding to a supplementary question from Datuk Nor Sabrina Mohd Noor (BN-Bandar Baru) of allegations that there were 'subtle obstacles' to frustrate the KXP project, Mukhriz denied it saying that there was a determination at the Federal Government level for it to be a success.
"I do not see any elements obstructing the project from being implemented, in fact, there will be an industrial park next to the KXP and funding for RM300 million from the federal government for building infrastructure," he said.
Mukhriz also told the assembly that the KXP master plan is expected to be ready early next year and the companies that had bid will know the outcome by the second quarter of 2020.
"We hope that work on the land would start by mid-2020 and hope KXP would be ready within the next three years," he said in response to a supplementary question from Dr Robert Ling Kui Ee (PKR-Sidam) who wanted to know when the KXP would start.
-- BERNAMA