Form of aid for Penang storm victims still under discussion

Last Update: 14/08/2019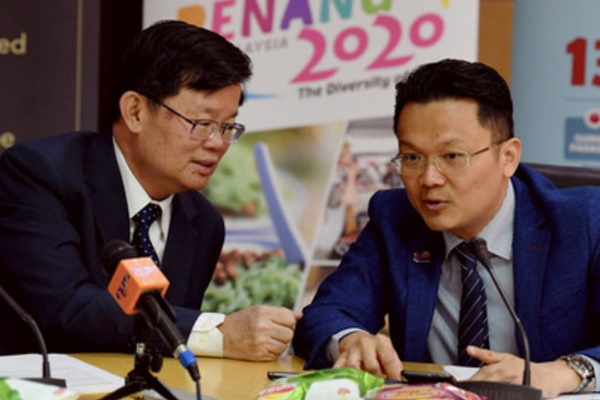 GEORGE TOWN, Aug 14 (Bernama) -- The Penang state government has yet to determine the form of relief to be chanelled to 2,022 families affected by the storm on Friday.
Chief Minister Chow Kon Yeow said he had received reports from all the district offices on the number of victims affected comprising 895 families in Seberang Perai Utara, Seberang Perai Tengah (183), Seberang Perai Selatan (69), Barat Daya (406) and Timur Laut (469).
"The executive council is still discussing the form of assistance to be provided. The discussions will be continued at the exco meeting this afternoon," he told a press conference, here today.
On Friday, several areas in Penang, Perlis, Kedah and several other parts of the northern region were hit by severe thunderstorms and strong winds.
The heavy rains and strong winds uprooted more than 300 trees in Penang, and three temporary evacuation centres have been opened to house 71 people.
Meanwhile, State Tourism Development, Arts, Culture and Heritage Committee chairman Yeoh Soon Hin who attended the press conference announced that the Penang Asian Food & Culture Festival would be held for three days beginning Sept 13. It would be held simultaneously in five different locations in the state.
He said the festival was being held for the first time to give people a chance to enjoy a variety of foods from five Asian countries, including Japan, Thailand, China, Indonesia and South Korea.
Themed 'A Taste of Asia in Penang' the Festival organised by Cake Experiential Communications and supported by the Penang state government will be held in five shopping malls in the state, the Gurney Paragon Mall will host Japanese food, 1st Avenue (Thai), Queensbay Mall (South Korean), Gurney Plaza (Chinese) and Sunway Carnival Mall in Seberang Jaya will feature a variety of Indonesian dishes.
-- BERNAMA