PEA centennial and Feast of the Assumption celebrated jointly

Last Update: 14/08/2019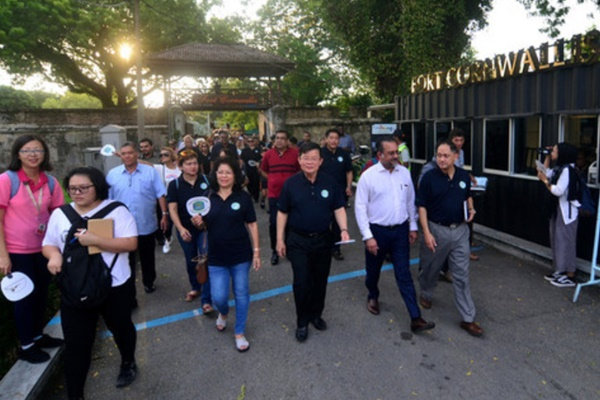 GEORGE TOWN, Aug 14 (Bernama) -- A Feast of the Assumption procession was held in Penang today.
During the procession, around 200 people from the Eurasian community as well as Chief Minister Chow Kon Yeow and state housing, local government, town and country planning committee chairman, Jagdeep Singh Deo, escorted the Blessed Virgin Mary from Fort Cornwallis 900m to the Church of the Assumption in Lebuh Farquhar.
Most Rev Joseph Salvador Marino, representing the Pope in Southeast Asia, blessed the procession.
Organising chairman, Aloysius Gasper, said that the event also commemorated the historic arrival of the Eurasians in Penang alongside Captain Francis Light 233 years ago.
Gasper, a former Penang Eurasian Association (PEA) president, said that the association – celebrating its centennial anniversary this year – aims to forever look after and provide for the Eurasian community.
"We have not more than 2,000 Eurasians here in Penang, making us a minority group," he told reporters.
He said that the state government has been supportive and taken good care of the community.
"Even though the Chief Minister had to attend an exco meeting today, he rushed all the way here afterwards to participate in our event. It really shows his leadership and the effort he takes for the Eurasian community," Gasper said.
-- BERNAMA