Perak government to help athlete affected by fire incident

Last Update: 15/08/2019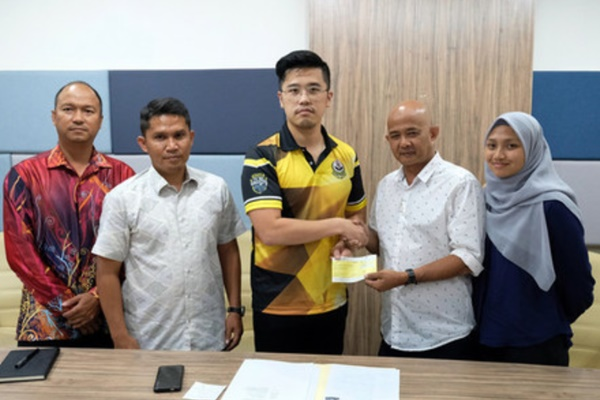 IPOH, Aug 15 (Bernama) -- The Perak state government will provide necessary assistance to the state Malaysia Games (Sukma) volleyball team captain Nur Fazira Mohd Nor after her home in Kuala Bagan Tiang, Parit Buntar was destroyed in a fire on Tuesday.
State Youth and Sports Development Committee chairman Howard Lee Chuan How said members from his office and the Perak State Sports Council (MSN) would visit the 21-year-old athlete in Parit Buntar to hand over the aid.
"We will go to Nur Fazira's house to provide assistance in terms of repairing or rebuilding the house that was damaged in the fire.
"The state MSN will also provide whatever assistance it can to ease the burden that Nur Fazira has to bear," he told a press conference at the Perak Darul Ridzuan building here, today.
In the incident at about 7.30 pm on Tuesday, Nur Fazira and her family were left with only the clothes on their backs as their home was razed.
In another development, Lee urged former state athletes to register with the Perak Former Athletes' Welfare Unit to facilitate the aid distribution process.
He said efforts were underway to ensure the welfare of the former athletes in the state, in appreciation of their contributions and services in sports.
"The aid provided to ex-athletes is not only one-off, but it is also given on a continuous basis, as we want to protect the welfare of former athletes and members of the sports community in the state.
"Each application from a former athlete will be reviewed first in accordance with the requirements as the assistance will be considered based on the individual's current situation," he said.
Last April, Perak Menteri Besar Ahmad Faizal Azumu launched the Perak Athletic Welfare Unit to help improve the standard of living of the group through financial allocations and various other services.
-- BERNAMA