PSM does not compromise on discipline

Last Update: 15/08/2019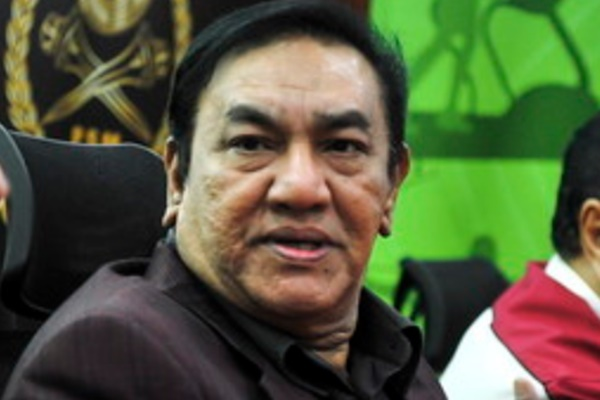 KEPALA BATAS, Aug 15 (Bernama) -- The Malaysian Sepak Takraw Association (PSM) will not compromise over disciplinary problems and the move to drop two main tekongs from the national squad was made after careful considerations from various aspects.
PSM president Datuk Seri Ahmad Ismail said the discarding of Mohd Syahir Rosdi and Muhammad Zulkifli Abdul Razak was due to the disciplinary problems of both players and not over payment of allowance as claimed by them.
"Do you think it was easy when we drop the number one and number two tekongs of the country? If they were in the team, I dare say our chances of clinching the gold medal are far better, but we do not want the such bright hopes to be dashed over disciplinary problems. We are afraid the entire team would lose their direction.
"It is bad if a player did not attend training for two weeks and received allowance. We have 11 aspects in our evaluation, and it is not only based on attendance," he told a media conference here today.
Earlier, Mohd Syahir and Muhammad Zulkifli were dropped from the national squad by PSM over disciplinary problems but both players denied the allegation and decided to retire in July.
The decision caught the attention of the Youth and Sports Minister, Syed Saddiq Syed Abdul Rahman who considered the conflict between the two players and PSM as serious as both players had brought honours to the country.
In fact, the 2019 SEA Games Athletes Selection Committee also wanted an explanation from PSM over the dropping of the top two tekongs of the country.
In this regard, Ahmad said PSM is prepared to meet the minister over the actual situation and hope he would hear from both sides.
Earlier Bertam assemblyman Khaliq Mehtab Mohd Ishaq launched the Penang state sepak takraw team, Penang Black Panthers with the team's sponsor DGZ Agency Sdn Bhd which presented a van to the squad.
Black Panthers were among the best teams in the local sepak takraw arena after lifting the Sepak Takraw League (STL) for three consecutive times since 2016.
-- BERNAMA