Black pepper downstream industry parts of Sabah rural entrepreneuship, says minister

Last Update: 16/08/2019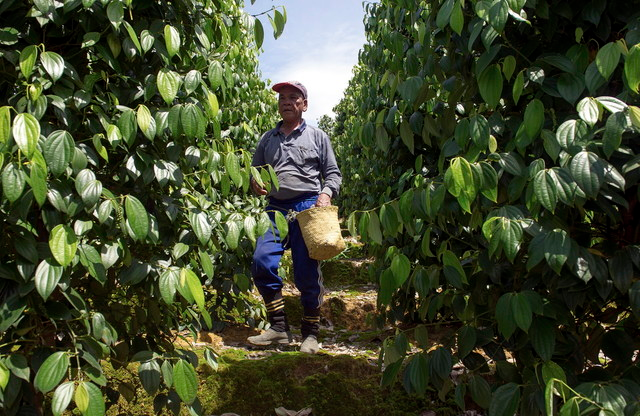 KOTA KINABALU, Aug 16 (Bernama) -- The Sabah Ministry of Rural Development plans to establish a black pepper processing centre in Ranau as part of its rural entrepreneurship programme.
Its minister Datuk Ewon Benedick said this was following his meeting with Sabah pepper growers association, PLAS.
"They seek out our help to establish the centre and I have instructed the ministry officials to facilitate the process with an approved allocation of no more than RM200,000," he told reporters after closing a workshop on pepper downstream processing for local entrepreneurs, here today.
Ewon said the ministry also planned to establish three new rural entrepreneurship complexes in the state, namely Kota Belud, Keningau and Lahad Datu.
"These complexes will house between six to eight buildings that will also be offered to entrepreneurs involve in the black pepper downstream processing in the districts," he said.
He added that based on the Malaysian Pepper Board (MPB) data, there were 250 pepper growers in 17 districts in Sabah registered with the board as of December 2018, with the planted area of 41.91 hectares.
"Among the districts are Keningau, Kota Marudu, Ranau, Tenom, Tuaran, Pensiangan, Kimanis and Kota Belud," he said.
A total of 35 entrepreneurs participated in the three-day programme, the first MPB workshop held in the state.
-- BERNAMA