Karim told party supporters to remain calm over Kimanis seat 

Last Update: 16/08/2019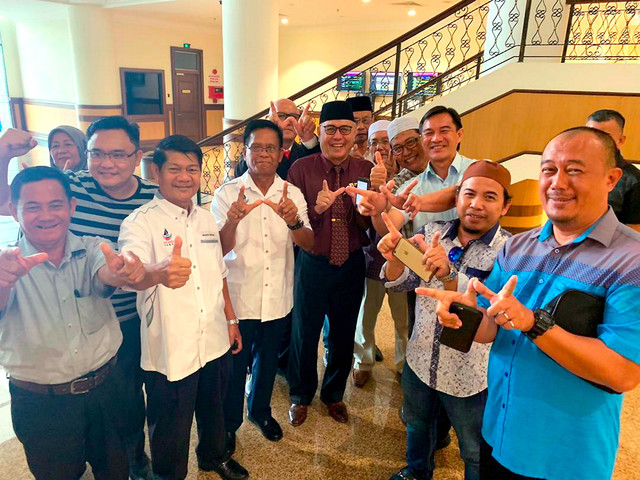 KOTA KINABALU, Aug 16 (Bernama) -- A candidate for the Kimanis parliamentary seat in the 14th general election, Datuk Karim Bujang called on his supporters to remain calm after the Election Court today declared the victory of the seat by Datuk Seri Anifah Aman null and void.
Karim said even though the court had announced its decision, the case was still not completed as the other party could still appeal to Federal Court.
"I will be briefing party supporters to be prepared if there is a by-election and not to listen to fake news circulated by certain unauthorised people or media," he told reporters here today.
Earlier, Justice Lee Heng Cheong decided that Anifah's win was null and void after inspection on ballot boxes found elements of manipulation including additional ballots which violated election laws
When asked to comment if there is a by-election following the court decision, Karim said he would be leaving it completely to Parti Warisan Sabah (Warisan) top leadership to nominate the next candidate to contest in the constituency.
In the 14th general election, Anifah who was the former Foreign Minister won the seat with a 156-vote majority when he polled 11,942 votes while Karim received 11,786 votes.
-- BERNAMA