Water disruption in Chini irks residents

Last Update: 17/08/2019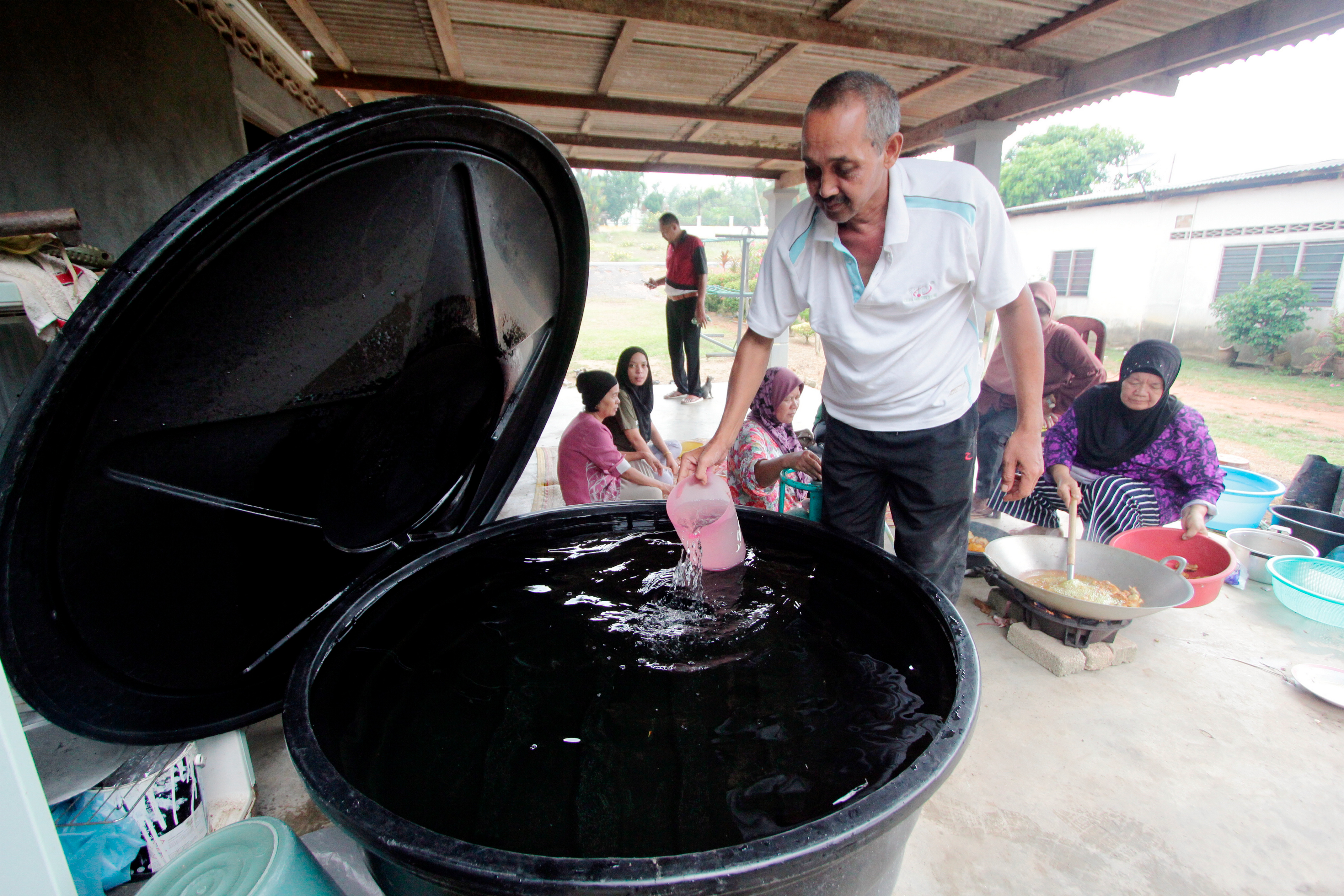 PEKAN, Aug 17 (Bernama) -- The people of Felda Chini here have complained of distress when their daily activities were disrupted by water supply woes in the district, which they claimed had been ongoing since over a week ago.
A check by Bernama found that not only households were affected, but also businesses in the area.
Motorcycle workshop and car wash owner at Felda Chini Timur 3 here, Mohd Harif Mohd Yaman, 27, said the prolonged disruption was the second time this year, the first being before the last Ramadan.
"At that time, the water cut went on for nearly a month before it came back during Ramadan. I had to stop my car wash operations due to the lack of water and now, it is happening again.
"I hope that the authorities would restore the water supply soon. Water is a basic need and those in business like me, or in the food business, would be the ones majorly affected by this water cut," he said when met at his workshop today.
Mohd Harif also claimed that the same problem occurred in other areas of Chini, including Felda Chini 1, 2 and 3 besides Felda Chini Timur 1, 2 and 3.
He said at times, in certain areas, water supply would be restored for some time in the morning.
"I sleep with my water taps open so that if water was suddenly restored, I could at least collect some water. But normally, even if the supply is restored, the water pressure is very low and it is hard to collect a lot of water," he said.
For Felda Chini Timur 2 resident, Syarifah Saudah Syed Abdullah, 40, the water woes had led to her family having to buy water for her cousin's wedding today.
She said the water was being sold by the locals at between RM35 and RM45 for 1,000 litres, purportedly as the payment for getting it from water springs in the nearby hills, as well as the transportation cost.
"They know that we are facing a water shortage. We can also call them directly to buy water.
"However, the amount of water we can buy is limited because of the high demand. We understand that because all of us need water and also it is hard work for the sellers to collect the water from the source," she said.
Another resident, Yunus Awang Che, 52, said that although Pengurusan Air Pahang Berhad do send water in tanker lorries for the affected residents, the water received was hardly enough for daily usage.
He said that they use water very sparingly and kept it for important things such as cooking, taking ablution and sanitary purposes.
"I have a lot of unwashed clothes in my house and even cut short my daily showers in order to save water," he said.
--BERNAMA