194 couples marry in mass wedding in Terengganu

Last Update: 17/08/2019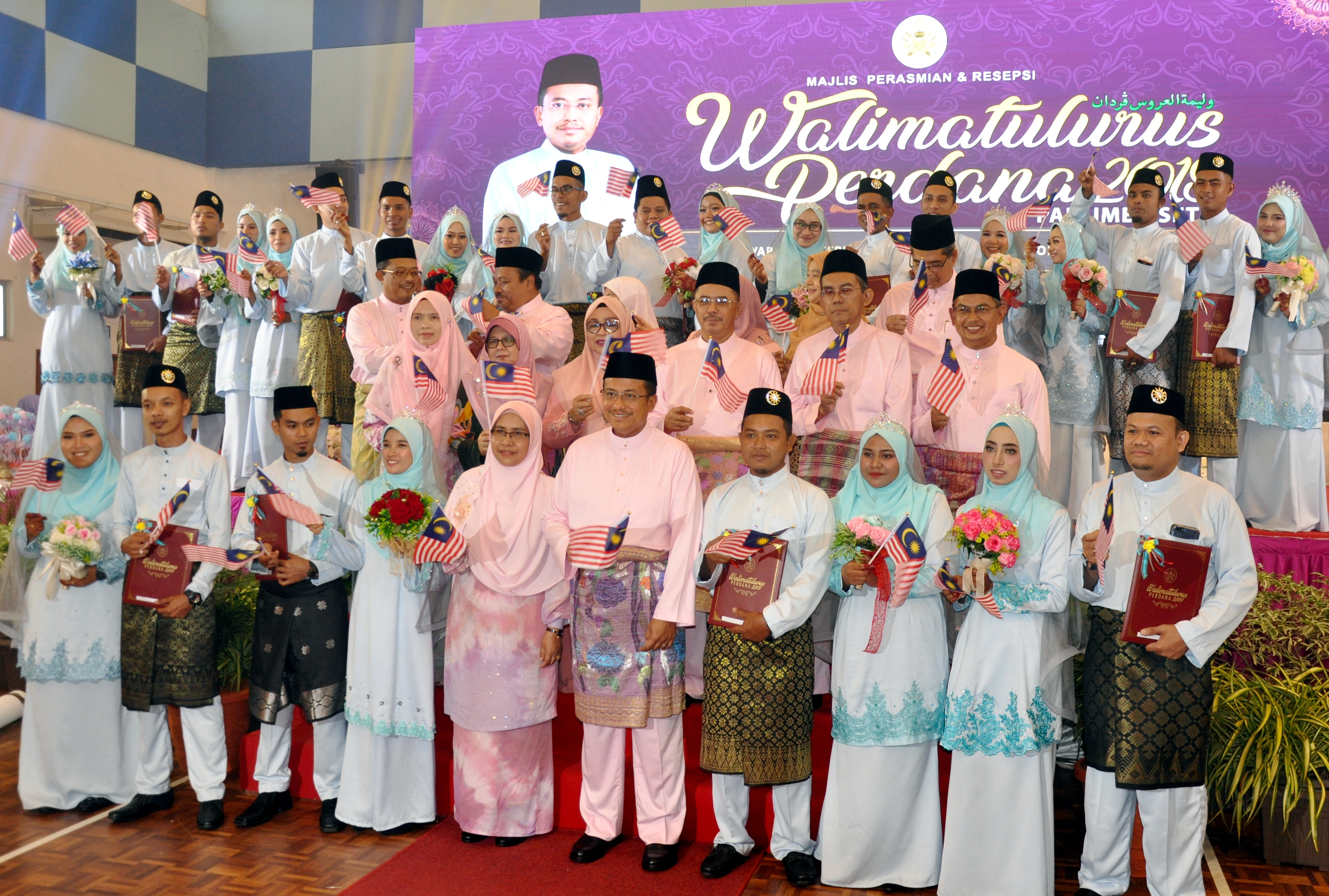 BANDAR PERMAISURI, Aug 17 (Bernama) -- A total of 194 newlywed couples were feted at mass wedding ceremonies in Terengganu today.
Menteri Besar Datuk Seri Dr Ahmad Samsuri Mokhtar said the "Majlis Walimatulurus Perdana 2019", initiated by the state government, was aimed at easing the burden on young couples.
"The wedding cost for each couple is about RM4,000 including costumes, food and beverages as well as the venue," he said at Setiu-level mass wedding ceremony where 14 couples were feted.
Muhammad Amirul Hariz Zaaba, 21, and wife, Nurul Hazmera Ruslan, 23, said they felt very fortunate to be able to participate in the ceremony which meant a lot to them.
"We get to expedite our wedding because with a monthly income of RM1,100, I need more time to save for a wedding," said Muhammad Amirul Hariz, a factory technician.
Herpa Saffar, 27, and wife Nur Syafina Asnani Alpatlo, 22, said the mass wedding had helped them and other young couples reduce the cost that they had to pay for a wedding.
-- BERNAMA