CPPC: Sarawak to sell durian paste directly to China by November

Last Update: 18/08/2019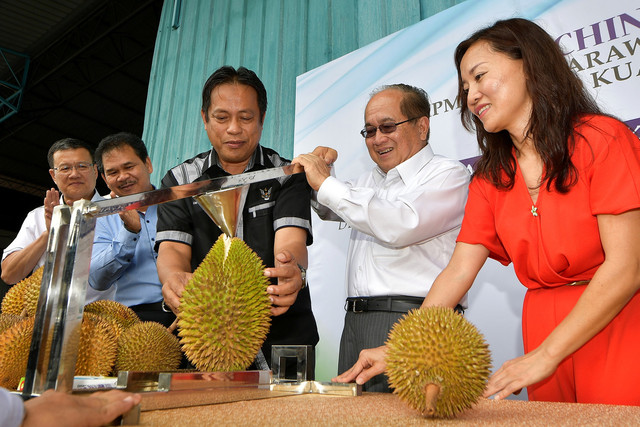 SERIAN, Aug 18 (Bernama) -- The Tarat Collection, Processing and Packaging Centre (CPPC) here will allow Sarawak to export durian paste directly to China once it is operational this November, said Deputy Chief Minister Datuk Amar Douglas Uggah.
Uggah who is also Sarawak's Minister of Agriculture Modernisation, Native Land and Regional Development, said the state was targeting to sell 200 tonnes of durian paste to China by then when the durian season expected to be at its height.
"Durian farmers in the (Serian) division can then sell their surplus fruits at the centre," he said during a visit to the Tarat CPPC here today to check on the progress of its upgrading work.
He said it was vital that the centre had international standard processing facilities and enjoyed the Hazard Analysis and Critical Control Points (HACCP) certification to allow the state to export durian paste directly to China.
Thus far this year, Sarawak sold 100 tonnes of the product to China and the Chinese demands were always increasing, he said.
Sarawak Agriculture Department director Dr Alvin Chai and his deputy Ngap Dollah accompanied Uggah during the visit.
-- BERNAMA