Traders at MPKS Hawkers' Centre anxious to celebrate national day

Last Update: 18/08/2019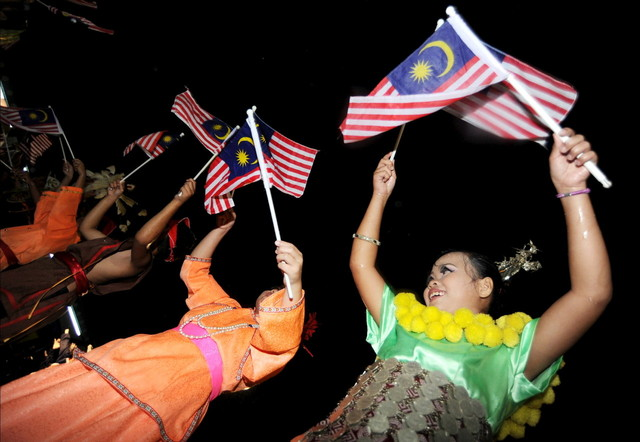 KOTA SAMARAHAN, Aug 18 (Bernama) -- Traders at the Kota Samarahan Municipal Council (MPKS) Hawkers' Centre, located near the Batang Samarahan Bridge, are all ready to make this year's National Day celebration, which is on the last day of this month, a merry and joyous one.
The reason being that it is the first time they are celebrating the occasion at the centre, which was completed recently in time for the National Day celebration.
Construction of the hawkers' centre, which has 60 stalls and equipped with various facilities, including toilets and parking area, began in December last year. It was built to provide a more comfortable place for the hawkers to carry out their business.
The state government allocated RM1.2 million for the project.
One of the hawkers, Malek Suib, 35, said prior to this they had been running their business by the roadside in an area known as 'Serikin 2'.
"We consider ourselves lucky to have been allotted stalls at the MKPS Hawkers' Centre, and we began moving into this new premises last month.
"Now, we are making preparations to celebrate National Day," he said when met by Bernama at the centre here today.
He said traders at the centre had been decorating the premises with the Jalur Gemilang and the state flag since the past few days to add gaiety to the National Day celebration.
"We plan to put up more flags, as well as bigger ones, including along the road in front of the centre and on the sidewalk facing the hawker centre. This is not only to celebrate National Day but also to make the centre more attractive to customers," he added.
He said traders at the centre forked out their own money for the decoration and they also planned to hold karaoke session the whole day on Aug 31 as part of the National Day celebration.
Traders at the centre are charged RM30 a month for the stall rental.
-- BERNAMA