LKIM assists fishermen affected by Typhoon Lekima

Last Update: 20/08/2019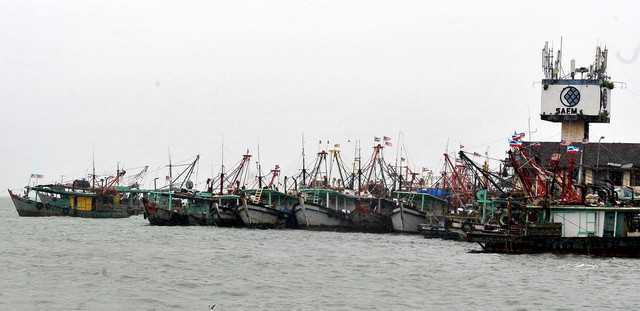 KANGAR, Aug 19 (Bernama) -- The Fisheries Development Authority of Malaysia (LKIM) in Perlis will provide RM10,000 in assistance to three fishermen to restore their homes which were destroyed or damaged as a result of the storm and strong winds linked to Typhoon Lekima on Aug 9.
LKIM Perlis chairman Muhammad Faiz Fadzil said the assistance will be provided through its Natural Disaster and Fishermen's Welfare Assistance Scheme (SBBAKN) which also provides a minimum of RM1,000 assistance for damage to other property, as well as equipment.
He said fishermen who were eligible for the assistance were those who were members of fishermen associations or those who had registered with the Fisheries Department and possessed fishermen registration cards.
Muhammad Faiz told this to reporters after visiting the homes of affected fishermen comprising Jasslie Shafie, 55 and Mazirah Abu, 42, in Kampung Pulau Ketam and Din Abdullah in Kampung Seberang Alor here, and presented them with immediate aid comprising kitchen necessities.
The SBBAKN assistance will be provided in the near future, he said, and urged registered fishermen who were in need of aid to apply using forms which can be obtained at the nearest fishermen's association or the LKIM website at http://www.lkim.gov.my.
-- BERNAMA