'Grab skills in Community Colleges' - Tengku Hassanal

Last Update: 20/08/2019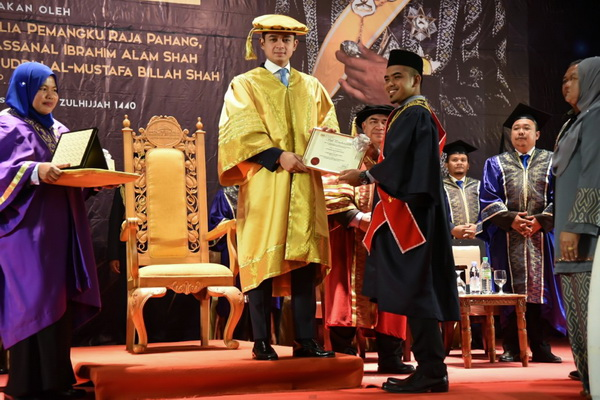 KUANTAN, Aug 20 -- The people of Pahang were urged to seek knowledge especially in the skills sector offered by Community Colleges offered in the state.
The acting Raja of Pahang Tengku Hassanal Ibrahim Alam Shah Al-Sultan Abdullah said that education was a life-long process with knowledge being the most important asset in life.
He said that Community Colleges were set up in many districts in the state such as Kuantan, Pekan, Rompin, Bentong, Bera and Jerantut which were all handled by qualified lecturers.
''Many programmes are offered based on very interesting skills with potentials if mastered. If studied, skills are one of the major factors in deciding the growth of the economic sector.
''I am proud at the spirit of the lecturers of the Community Colleges in Pahang who are committed in delivering knowledge to build their skills, intellect and identity,'' he said.
Tengku Hassanal said this when launching the 2019 Pahang Community Colleges Convention Ceremony here today involving 1,226 diploma and certificate level graduates.
-- BERNAMA