Beach clean-up in appreciation of National Day

Last Update: 21/08/2019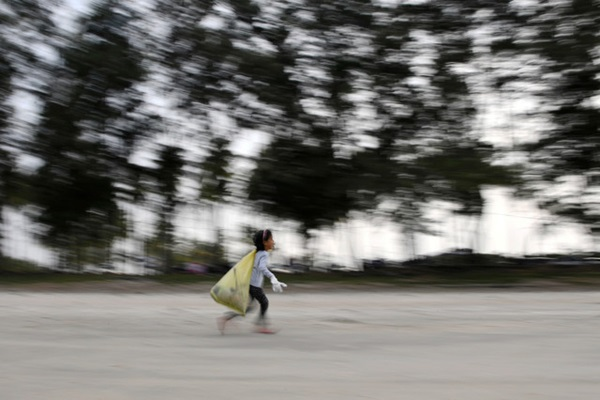 DUNGUN, Aug 21 -- A group of 65 college-level students decided to celebrate the upcoming National Day in a novel way - they cleaned up the Rantau Abang beach here yesterday.
What's more, while sprucing up the area, they sang along to the sound of patriotic songs including the national anthem, 'Jalur Gemilang' and 'Sehati Sejiwa', with about 20 pieces of the national flag fluttering in the sea breeze - the youngsters had brought the flags to adorn the beach area during the clean-up.
Needless to say, their presence attracted residents of the local community to join them in their activity.
Comprising 35 diploma in aquaculture students from Politeknik Jeli in Kelantan and 30 students from fisheries institution Akademi Perikanan Chendering in Kuala Terengganu, the group managed to clear the area of 45 kilogrammes of rubbish including polystyrene food and drink containers, and various glass and plastic bottles.
The youngsters complemented their act of civic consciousness with a visit to the Fisheries Research Institute (FRI) in Rantau Abang to observe its turtle conservation programme and participate in the release of 253 hatchlings into the sea.
For polytechnic student Nur Adnin Fadhilah Zainal, 19, the ability to take part in the activities was meaningful to her as it helped her appreciate the country's independence and natural heritage, particularly its marine life - in this connection, she said aquaculture students like herself played an important role in helping raise awareness among the public about the importance of protecting such resources.
Meanwhile, FRI marine mammals division head Mohd Tamimi Ali Ahmad said the institute gladly welcomed public participation in community service programmes and turtle conservation efforts.
-- BERNAMA