Kelantan JKM approves RM500 monthly assistance for Muhamad Zuhaidi's family

Last Update: 21/08/2019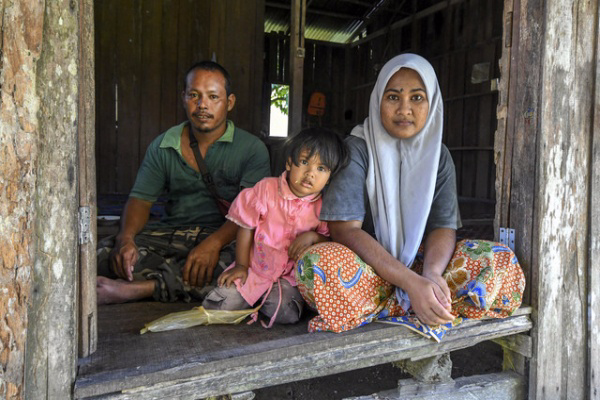 KUALA KRAI, Aug 21 -- The Social Welfare Department has approved a monthly assistance of RM300 to the family of Muhamad Zuhaidi Safin, 33, whose wife scavenges for discarded chicken skin from a nearby school canteen since the past three months so that their children have something special to eat with their rice.
Kelantan Social Welfare Department director Said Sidup said the department also approved RM200 under the Immediate Aid Fund to the family.
As for the RM300 monthly aid, he said, the family would begin receiving it in October.
Muhamad Zuhaidi's plight came to light following a Bernama report yesterday on a family forced to scavenge for kitchen waste from a nearby school canteen for their meals due to financial constraints.
Muhamad Zuhaidi is a labourer and with his unstable income of about RM800 a month and house rental of RM100 a month, it is hard for him to provide better food for his family.
His wife, Siti Hamidah Abdul Aziz, 31, is a housewife.
They have three daughters, namely Siti Aisyah, 8, Nur Sayyidah Nafisah, 6, and Nur Safiya Nadhira, 3.
Checks by the Kelantan Social Welfare Department found that the family, of Kampung Tengah here, has never applied for aid from the department.
"It is also found that the family had never received any aid from any other agencies, but the couple's eldest daughter, used to receive an annual aid of RM100 aid under the Kumpulan Wang Amanah Pelajar Malaysia (KWAPM)," said Said when contacted by Bernama here today.
-- BERNAMA