166 Chinese tourists on chartered flight arriving in Terengganu on Aug 26

Last Update: 21/08/2019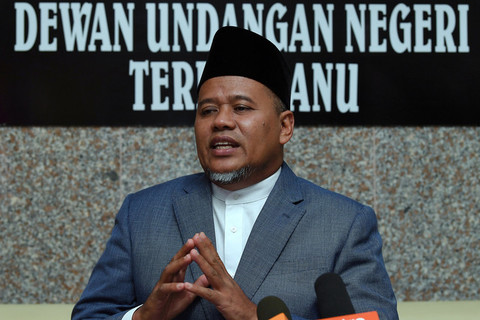 KUALA TERENGGANU, Aug 21 -- Terengganu's tourism industry will be creating history with the arrival of 166 tourists from China on a chartered flight this coming Monday.
State Tourism, Culture and Information Technology Committee chairman, Ariffin Deraman said the group of tourists from Fuzhou (capital city of Fujian Province) together with a number of businessmen were scheduled to arrive here at 11 am.
"This is the first time they are coming directly on a chartered flight to Terengganu and it's a good development for the state's tourism industry.
"We expect that after this, there will be more chartered flights from China coming here and we are also working at drawing tourists from other destinations like Hong Kong, Japan and South Korea," he told a news conference after attending a state executive council meeting, here, today.
Ariffin said the group arriving on Monday was expected to have a five-day, four-night stay at a number of interesting tourist spots like Pulau Redang, Tasik Kenyir and Kuala Terengganu.
He said the state government was also actively promoting the tourism products in Kuala Terengganu such as the drawbridge and museum to Chinese tourists so that they would have more choices to visit, instead of just focusing on the resort islands as these islands would be closed during the monsoon season.
On another development, Ariffin said this year's National Day celebration here would be featuring something different in the form of a trishaw procession involving Menteri Besar, Datuk Seri Dr Ahmad Samsuri Mokhtar and other state exco members.
He said the contingents comprising participants from the government departments and agencies, private sector, higher education institutions and schools would be bigger this time compared to last year.
"So far, almost 100 contingents have registered for the parade and we expect the number of participants to increase in the next two or three days.
"We are also expecting the Yang Dipertuan Muda Terengganu, Tengku Muhammad Ismail to grace the occasion at Batu Burok, scheduled to start at 9.30 am," he said, adding that the National Day celebration would also be marked with a spiritual programme and fireworks show, among the activities.
-- BERNAMA