Melaka Food Festival promises delights

Last Update: 21/08/2019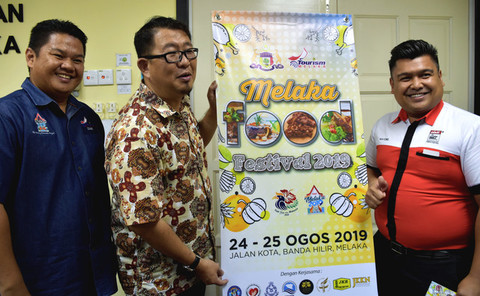 MELAKA, Aug 21 -- The Melaka Food Festival 2019 which will be held at Jalan Kota Bandar Hilir this weekend (Saturday and Sunday) promises to titillate your taste buds.
State Tourism, Heritage and Culture Committee chairman Datuk Muhamad Jailani Khamis told a press conference here today that more than 50 stalls and food trucks involving five segments namely 'Taste of Melaka', 'Melaka Viral Food Festival, 'Melaka Handicraft Food Festival', 'Melaka Food Truck Festival' and 'Melaka Vendor Festival' will be catering to visitors.
He expects more than 30,000 domestic and foreign visitors to turn up for the festival.
The operating hours are from 9am to 5pm.
-- BERNAMA