Sarawak considers opening trade office in Thailand

Last Update: 23/08/2019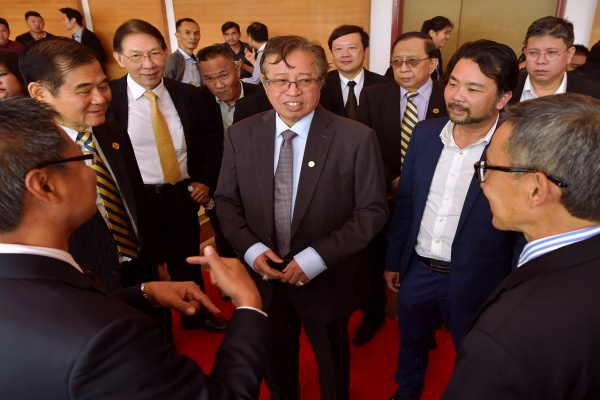 KUCHING, 23 Aug -- The Sarawak government is considering opening its trade office in Thailand after it has set up its Indonesia's and Brunei's offices.
Chief Minister Datuk Patinggi Abang Johari Tun Openg said, however, this would also depend on improvement in the volume of trade between Sarawak and Thailand in the future.
"If the volume of the business (Sarawak-Thailand trade) is big. And perhaps if the Thais put up their (trade) office here, then we have to reciprocate, but not (for) now," he said at the Bridging Trade and Investment Relations Between Thailand and East Malaysia (Sarawak) Trade Forum 2019 and Business Matching, here today.
Abang Johari said Sarawak opened its trade office in Singapore recently, as their trade volume was high, and plans were afoot to set up similar offices in Pontianak (Indonesia) and Brunei within two years.
"Actually, this (opening the trade offices) is already in a negotiation," he said.
Thai Ambassador to Malaysia Naron Sasitorn was present.
The participants were enlightened on the "Thai Economy; Current Situation and Future Outlook under Prayut II" by Prakhan Kordumrong, the executive director of Thailand's Office of Overseas Market Development 1, Department of International Trade Promotion.
This was followed by a panel discussion on "Potential Trade Opportunities between Thailand and Sarawak", which was moderated by Michael Tiang, political secretary to Sarawak Chief Minister.
The panelists were Sarawak Business Federation deputy president Datuk Dr. Philip D.I Ting, Federation of Thai Industries executive director Panitarn Pawarolanwittaya, and Board of Trade Thailand committee member Kraisin Vongsurakrai.
-- BERNAMA