Waytha suggests peninsular civil servants in Sabah be given permanent residency

Last Update: 23/08/2019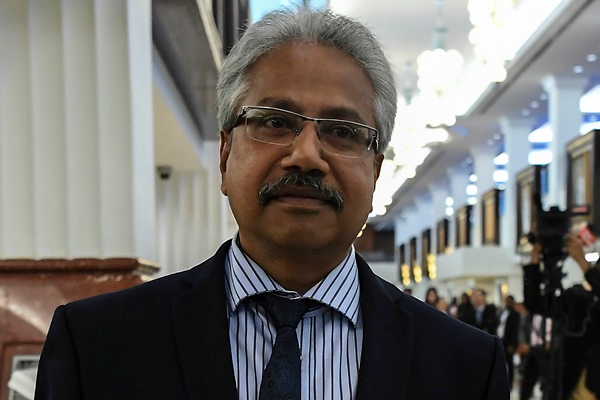 KOTA KINABALU, Aug 24 -- Minister in the Prime Minister's Department P. Waytha Moorthy today expressed hope that civil servants from Peninsular Malaysia who have served in Sabah for a long time and wish to remain in the state after retirement could obtain permanent residency status here.
Waytha Moorthy, the minister responsible for national unity and social welfare, said many civil servants from the Peninsular wished to stay on in Sabah after retirement as they were fond of living there.
"There are those who have come to me saying they wished to remain in Sabah even after retirement because they think Sabah is a peaceful and harmonious state.
"So today, I paid a courtesy call on Sabah Chief Minister Datuk Seri Mohd Shafie Apdal and this is one of the things we discussed, and he (Mohd Shafie) has expressed his intention to give due attention to civil servants from the Peninsular who have served in Sabah for many years," he said after meeting Mohd Shafie at the Sabah State Administrative Centre here today.
Pursuant to Section 66 of the Immigration Act 1959/63 (Act 155) there is a restriction on the right of entry of citizens into an East Malaysian state, whereby a Pass or Permit is required to enter and stay in the states of Sabah and Sarawak.
-- BERNAMA