Sarawak imposes cross-border movement of dogs

Last Update: 23/08/2019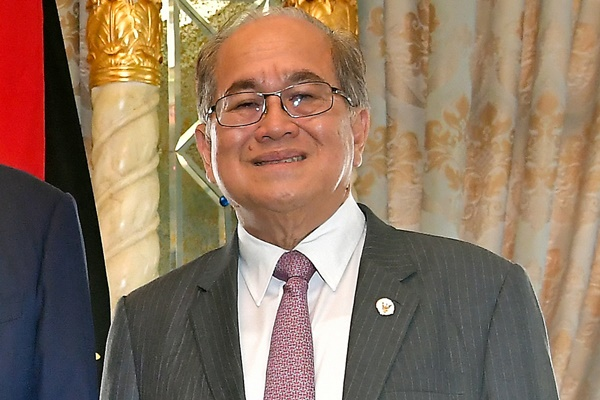 KUCHING, Aug 23 -- Sarawak has imposed a prohibition on the cross-border movement of dogs, especially along the Sarawak border with Indonesia's Kalimantan.
Deputy Chief Minister Datuk Amar Douglas Uggah Embas said today the ban is a move to eradicate rabies in the state. Nineteen people have died of the disease in the state since its outbreak in 2017.
Uggah, who is chairman of the State Disaster Management Committee, disclosed this when chairing a meeting on the upcoming sixth phase of the anti-rabies operation, here.
He said agencies and officers involved in border control can contact the local Veterinary Services Department or the operations room at 082 628248 / 250 or 016 2557267 for any information.
He also said that the sixth phase of the anti-rabies operation will be carried out in Sibu, Kanowit, Kapit, Song, Saratok, Sarikei, Meradong and Julau from Aug 28 to Sept 12.
"So far, in the Sibu district, 10,203 dogs (34 per cent) have been vaccinated; Kanowit, 578 (38.53 per cent); Kapit, 693 (37 per cent); Song, 311 (21 per cent); Saratok, 328 (35.46 per cent); Sarikei, 5,900 (80 per cent); Maradong, 2,478 (83 per cent) and Julau, 2,040 (68 per cent)," he said.
-- BERNAMA