Anwars advises organisers of protest rallies to "cool it"

Last Update: 23/08/2019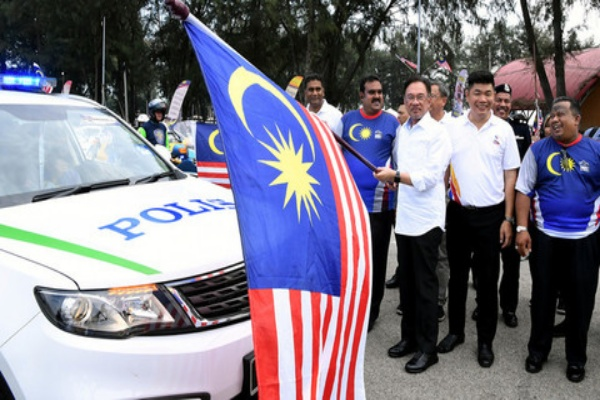 PORT DICKSON, Aug 23 -- PKR president Datuk Seri Anwar Ibrahim today called called on organisers of the proposed 'Say No to Zakir Naik' rally as well as other related rallies, to call them off now that the situation had cooled down.
"Zakir Naik has been banned from giving talks in the country by the police. Thus, to proceed with the protest will only increase the political temperature in the country, as well as invite various reactions.
"I advise the public to not to be influenced and to participate in the rallies to ensure the comfort and well-being of the people," he said.
Zakir is alleged to have made controversial remarks against Malaysian Hindus and Chinese during a talk in Kota Bharu on Aug 3, prompting calls for him to be deported to India.
Police have opened a probe into the case and he has been called up three times since to assist investigations.
He has been wanted by Indian authorities since 2016 for alleged money laundering and inciting extremism through hate speeches.
Earlier, Anwar, who is also Port Dickson MP, had welcomed the arrival of 81 participants of the Merdeka Jalur Gemilang (KMJG) Convoy at Dataran Teluk Kemang here.
The convoy, flagged-off by State Unity, Information and National Integration Committee chairman Choo Ken Hwa at 9 am at Dataran Tanjung Agas, Linggi, today, has been to six areas in the Port Dickson district. It then continued its journey to Port Dickson Community College, Sekolah Menengah Kebangsaan Pasir Panjang, Bukit Tembok Orang Asli Village, Masjid Khariah Teluk Kemang before arriving at Dataran Teluk Kemang at 2.30 pm.
-- BERNAMA