Defending country's independence not responsibility of government alone - Eddin

Last Update: 24/08/2019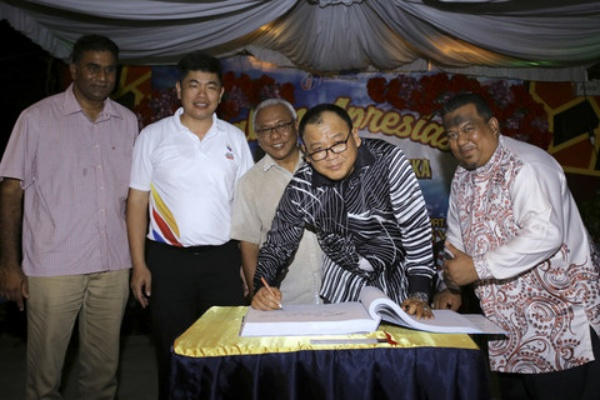 PORT DICKSON, Aug 23 -- The task of safeguarding the country's independence should not be shouldered by the government alone as it is also the responsibility of all Malaysians, said Deputy Communications and Multimedia Minister Eddin Syazlee Shith.
He said the country's independence being enjoyed by the people today was not obtained in the blink of an eye, but through the sacrifices of the country's freedom fighters.
"The duty of defending the country's independence is a joint responsibility that must be shouldered by all, farmers, plantation labourers right up to ministers.
"The independence we are enjoying today was not obtained in the blink of an eye, but thousands of lives were lost. Many have lost their family members, property, homes in pursuit of one goal, the country's independence," he said at a dinner hosted for the 132 participants of the Kembara Merdeka Jalur Gemilang (KMJG) convoy here tonight.
Also present were Negeri Sembilan Unity, Information and National Integrity Action Committee chairman Choo Ken Hwa and state Information director Sabaruddin Yeop Hamza.
Eddin Syazlee, who is Kuala Pilah Member of Parliament, expressed his appreciation to the convoy participants for sacrificing their time, energy and money to make the programme a success.
The convoy will cover a distance of 6,200 kilometres in the journey which started on Aug 3 at Dataran Pahlawan Melaka and will end on Aug 31 in Putrajaya.
-- BERNAMA