Detailed assessment of Perak-Penang raw water transfer project

Last Update: 25/08/2019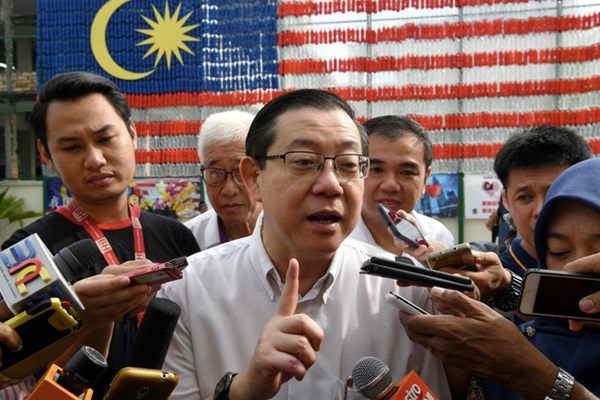 BUTTERWORTH, Aug 25 -- The Public Private Partnership (PPP) Unit will carry out a detailed assessment of the project to transfer raw water from Sungai Perak to Penang.
Finance Minister Lim Guan Eng said the evaluation of the Sungai Perak Raw Water Transfer Scheme project in collaboration with the private and public sectors would be conducted through open tender proposals.
"The project is a public-private partnership that will cost over RM1 billion. The issue is a long standing request from the Penang state government.
"I believe Perak is willing to listen to our views and suggestions. The important thing is that this will benefit both states. That is certainly a prerequisite, we want a win-win formula so that both states can enjoy the results," he told reporters here, today.
Earlier, Lim officiated the giant Jalur Gemilang made of 2,002 bottles of mineral water by the pupils of Sekolah Rendah Jenis Kebangsaan Cina (SRJKC) Chung Hwa Pusat, here.
The government of Penang and the Penang Water Supply Corporation have been working to make Sungai Perak the second or preferred source of water for the state since 2011.
Currently, Penang's main source of raw water supply is Sungai Muda while the Sungai Perak Raw Water Transfer Scheme will meet the state's water demand until 2050.
Lim, who is also Bagan member of Parliament, said the proposal and recommendations would be discussed to get the agreement of the two states before further action was taken.
-- BERNAMA