Getting stuck with the nickname 'Awang' forever

Last Update: 25/08/2019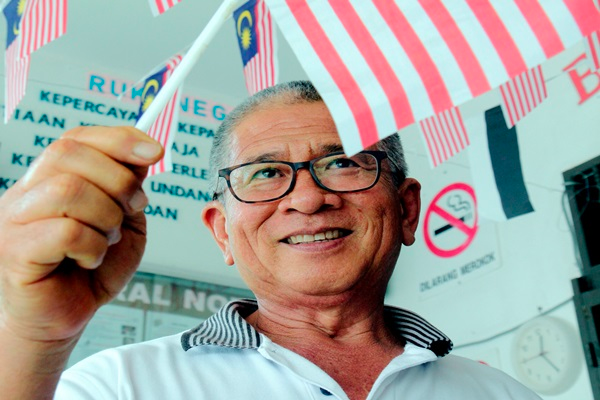 KUANTAN, Aug 25 -- For as long as Koh Chee Wan can remember, the villagers of Kampung Pantai Beserah here, have never called him by his name.
In fact when relatives or friends arrive in the village and ask for directions to his house, the local folks will be puzzled by his Chinese name.
However if they refer him as Awang, their eyes will immediately light up.
According to Koh, 65. the nickname Awang has stuck with him since he was little and to this day not many know him by his original name.
"I am very comfortable with the name and the youngsters here call me Pak Awang. My real name is only used for official matters.
"My three children too have gotten used to their father being given a Malay name," he said when met by Bernama while having drinks with friends at a village stall.
According to Koh he has adapted well to the rural lifestyle, living among the Malay community and has no plan to move elsewhere.
"My children used to coax me to live with them either in Kuala Lumpur or Kuantan but I prefer to remain here," said Koh who had been living alone since his wife died 14 years ago.
The former technician who now operates a fishing boat on a part time basis said he does not feel lonely as the neighbourly spirit here is very much alive.
"We are like a family here as we have played and wrestled together since we were little. Now that we are old we look out for each other," he said.
Before parting Koh shared, to live in harmony with others, people of different faiths and beliefs must always have mutual respect and tolerance for one another.
-- BERNAMA