Kukup ferry operation shifts to Puteri Harbour Sept 1

Last Update: 26/08/2019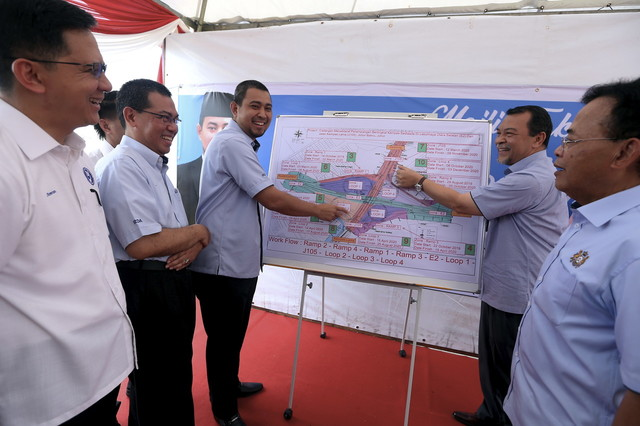 JOHOR BAHRU, Aug 26 (Bernama) -- The Kukup International Ferry Terminal operation near Pontian will be temporarily stopped from Sept 1 and shifted to the Puteri Harbour International Ferry Terminal in Iskandar Puteri, on the same day.
State Public Works, Transportation and Infrastructure Committee chairman Mohd Solihan Badri said that the temporary stoppage was due to the termination of the concession of the company currently handling the terminal by the state government due to certain reasons.
''We (Johor government) have given advice and warnings to the concession company but they were not met.
''So, we will stop the operation there from Sept 1 (Kukup International Ferry Terminal) and we will move the terminal which provides ferry service to Tanjung Balai, Indonesia to the Puteri Harbour Terminal,'' he said when met by reporters after a ground-breaking ceremony for the Kempas Interchange at Taman Setia Tropika, here today.
He said that the Kukup International Ferry Terminal would be temporarily managed by the Public Transportation Corporation of Johor (PTCJ) from Sept 1 until a decision to appoint a new handler is made by the state government.
He said that the State Economic Planning Unit (SEPU) and the committee involved had met on the discontinuation of the operation at the Kukup International Ferry Terminal, last month.
He said that the Johor Executive Council was then informed and decided on the termination of operation last week.
''The concession accepted the decision and has stopped its operation and started moving its equipment. The Marine Department Malaysia has also issued notices to customers that the service will only be up to Aug 31,'' he said.
-- BERNAMA