Increasing internet speed enables rural products to be introduced quicker

Last Update: 26/08/2019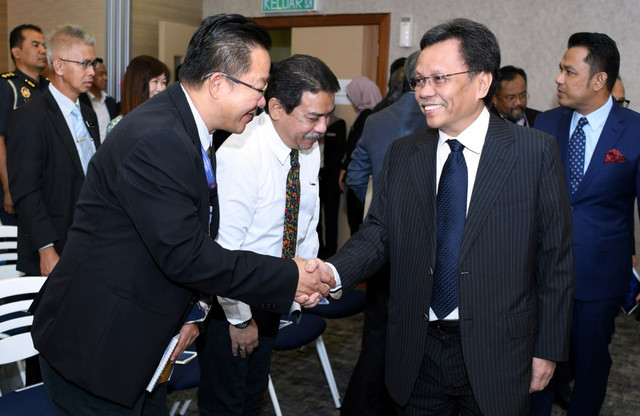 KOTA KINABALU, Aug 26 (Bernama) -- Increasing the speed of internet services in the state would enable quality rural products to be introduced to the public, said Sabah chief minister Datuk Seri Mohd Shafie Apdal.
He said that through the high-speed network, information on a product could be promoted quickly between urban and rural areas.
"Over 700,000 people in Sabah are using the internet and this number will surely increase in the future.
"Therefore, it is necessary to identify areas that need (internet) technology not only in the field of entrepreneurship but also in education centres especially rural schools," he told reporters after opening Celcom Home, here today.
Mohd Shafie said in terms of security, the internet service was very important in efforts to reduce crime rates including providing protection to foreign tourists coming to Sabah.
Meanwhile, Celcom Axiata Berhad chief executive officer Idham Nawawi said Celcom has been based in Sabah for the past 27 years and will continue to improve internet speeds especially in the tourist area.
He said to date Celcom has provided coverage of nearly 80 per cent Evolution (4G LTE) network in all areas of Sabah.
"On suggestions in terms of improving security on the island and public transport, Celcom will work with the relevant parties," he said.
-- BERNAMA