Keningau residents called to fly Jalur Gemilang for love

Last Update: 26/08/2019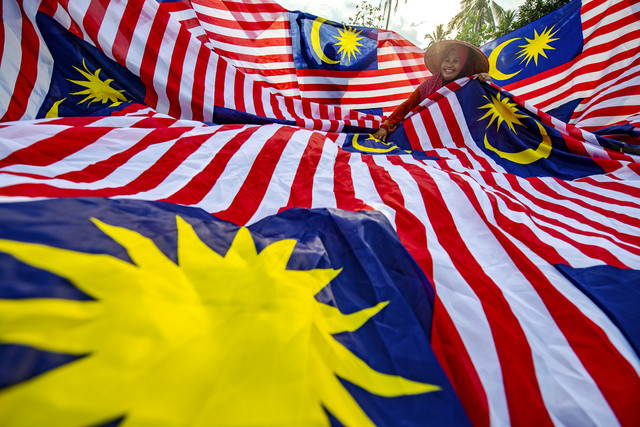 KENINGAU, Aug 26 (Bernama) -- A Sabah state leader said the people should fly the Jalur Gemilang throughout the National Month to express their patriotism and love for the country.
Flying the Jalur Gemilang means you are thankful for our beloved country," said Sabah Rural Development Assistant Minister Rasinin Koutis, while launching a national month programme here today.
Earlier, he welcomed the arrival of a 'Kembara Merdeka' convoy of 30 vehicles from Tenom, that was participated by representatives from various departments and agencies under the Communications and Multimedia Ministry's office in Sabah.
-- BERNAMA