43 barter trade licences issued in Sandakan, Tawau, Kudat

Last Update: 26/08/2019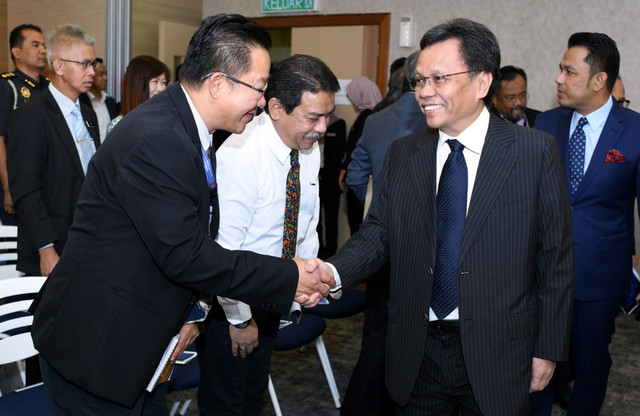 KOTA KINABALU, Aug 26 (Bernama) -- The Sabah Finance Ministry has issued 43 barter trade licences in Kudat, Sandakan and Tawau.
Chief Minister Datuk Seri Mohd Shafie Apdal who is also state finance minister said the licences were only issued to the three districts as they already had mature infrastructure for the business.
He said Tawau's proximity to Kalimantan, Indonesia via Pulau Sebatik was feasible for barter trade activities, similarly Sandakan, with Mindanao via Tawi-Tawi, and Kudat, with Palawan in the Philippines.
"In the business implementation framework, a number of approaches were taken to make sure that it would not only be smooth but also from the aspect of security and monitoring.
"The cooperation that already exists among the three countries (Malaysia, Philippines and Indonesia) in barter trading has been strengthened," he told a media conference here today.
Mohd Shafie said the barter trade activities would be monitored by a technical committee which comprises representatives from the state finance ministry and other authorities such as the Ports and Harbours Department and Royal Malaysia Police.
He said the Indonesian and Philippines' Consul-General's Offices were also involved in the committee, for input and resolving arising issues.
Since the implementation in January, five new initiatives had been decided for the business including unlimited barter trading based on the agreement of the three countries, and ensuring that those given licences have an untarnished record.
-- BERNAMA