Despite being shot, Mat Kilau continues to fight for freedom

Last Update: 29/08/2019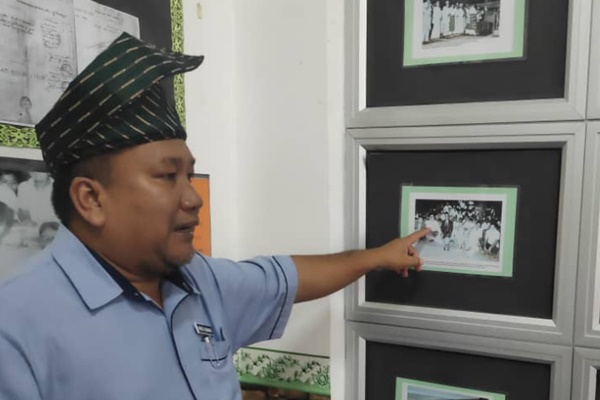 KUANTAN, Aug 29 -- Being shot in the right shoulder did not dampen the spirit of national freedom fighter Mat Kilau from continuing to fight the British occupation.
The hero's grandson, Mohd Alhamadi Abu Bakar, 53, said from the story relayed by an elder family member, the incident took place in Jeram Ampai, Jerantut near here, on June 29, 1894.
"At that time, Mat Kilau was said to have attacked the British military base with his father Tok Gajah and Datuk Bahaman and 80 other fighters.
"As soon as he was shot, Mat Kilau fell and had to be carried by other fighters to retreat to their fortress at Hulu Tembeling by boat.
"The bullet was said to have penetrated his armpit, but Mat Kilau did not give up and continued to fight as soon as he recuperated," he told Bernama when met here.
Mohd Alhamadi said his grandfather's struggle continued until his arrest before he was declared 'dead' around 1895, before shaking the country on Dec 26, 1969, with his resurgence.
He said during the 'death' of Mat Kilau, his grandfather lived in hiding in several locations including Pattani in Thailand, Kelantan and Terengganu before returning to Pahang.
In Pahang, Mat Kilau lived in Kuantan for almost 30 years before returning to his hometown of Pulau Tawar, Jerantut to make a 're-emergence' before his death on Aug 16 1970.
Mohd Alhamadi's story and history are well preserved at the Mat Kilau Gallery at the Sekolah Kebangsaan Padang Garuda here, where Mohd Alhamadi was the head master.
The gallery was created in 2017 featuring Mat Kilau's genealogy and chronology of life while the words of wisdom Mat Kilau was the idea of the teachers there, after discovering Mohd Alhamadi's connection with the warrior figure.
Mat Kilau's struggle was 'paid off' when he was in the crowd to chant 'Merdeka' on Aug 31,1957 at a celebration held in Taman Kerang here.
Mohd Alhamadi said according to his late father Abu Bakar, Mat Kilau, (nicknamed 'Aki') on Aug 31, was all set to go to town after Subuh prayer and was amongst the crowd soon after although nobody suspected that he was a Malay fighter.
In addition to creating the gallery, Mohd Alhamadi is also an active motivational speaker delivering mostly patriotic-themed talks in schools and institutions of higher learning.
"I often quote the expression Mat Kilau, that is for us to protect our religion, our race and our nation. I hope it will inspire love for the country, especially among the younger generation, because the journey to achieve independence was not an easy one," he said.
--BERNAMA