Sipitang district has big potential to be food producer

Last Update: 29/08/2019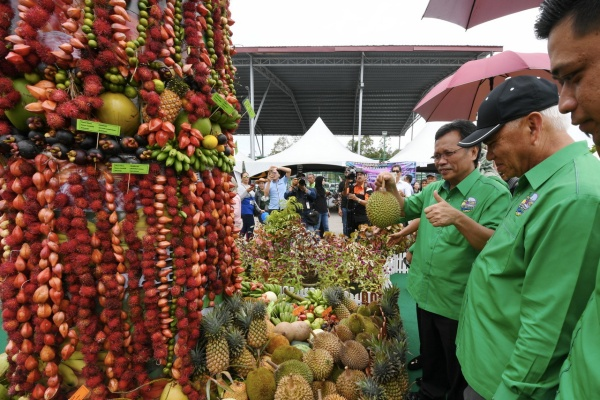 SIPITANG, Aug 29 -- Sipitang district has big potential to be a food-producing centre, tourism destination and an industrial area in the state, says Sabah Education and Innovation Minister, Datuk Dr Yusof Yacob.
The Sindumin assemblyman said this was based on its geographic and strategic location, and suitability for trade and logistics as it shared a border with Sarawak and the Indonesian territory of Kalimantan, as well being close to Brunei Darussalam and the Federal Territory of Labuan.
He said this would enable Sipitang to prosper in the Brunei-Indonesia, Malaysia-Philippines East ASEAN Growth Area (BIMP-EAGA), being the gateway to Sabah, North Kalimantan, Brunei, Sarawak and Labuan.
"The opportunities will be wide open following Indonesia's decision to locate its administrative capital in East Kalimantan.
"Its (Sipitang district) position is further strengthened with its wealth of natural resources, fertile land, the oil and gas industry, and multiracial and multicultural population who are united and hardworking," said Dr Yusof at the opening of the Sipitang Fruit Festival by Chief Minister, Datuk Seri Mohd Shafie Apdal, here, today.
Therefore, he said, holding of the fruit festival was timely, not just as a tourist attraction but also as an effort to realise the Sipitang district's potential as a food producer for the state, as well as for Sarawak, Labuan, Brunei and Kalimantan, Indonesia.
He said currently, a portion of 7,214 hectares of agriculture land in the district had been planted with fruit trees (1,490 hectares), padi (711 hectares), pandan coconuts (202 hectares), coffee (445 hectares) and vegetables (120 hectares).
-- BERNAMA