Kelantan's JaPen distributes over 10,000 Jalur Gemilang for Independence Month celebration

Last Update: 29/08/2019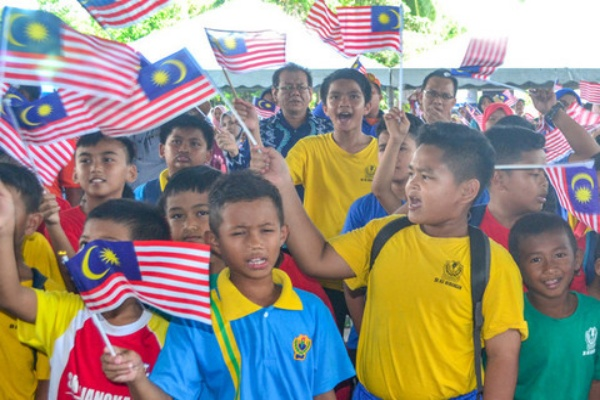 PASIR PUTEH, Aug 29 -- The Kelantan Information Department (JaPen) has been distributing more than 10,000 Jalur Gemilang of various sizes, which are suitable to be installed on buildings, premises, houses and vehicles since July in conjunction with this year's Independence Month celebration.
"The distribution of Jalur Gemilang also involves selected villages to enhance the sense of belonging among its residents," its director Lim Ann Teck told reporters after launching the 'Sepakat@Komuniti' programme and the Pasir Puteh district level 'Kembara Merdeka Jalur Gemilang' (KMJG) convoy at Sekolah Kebangsaan (SK) Berangan, here today.
He noted that the event received the cooperation of the Royal Malaysian Police (PDRM) in distributing the Jalur Gemilang on the roads, and the public's response in raising the flag during the month of independence was quite satisfactory.
However, the installation of flags on premises such as buildings is still lacking and it is believed to be due to the difficulty of getting the Jalur Gemilang from the nearby shops.
Meanwhile, over 20 superbikes and 25 vehicles took part in the 50-kilometre (km) convoy which started at 8 am from the Pasir Puteh District Education Office (PPD) to Sekolah Menengah Kebangsaan (SMK) Cherang Ruku, Bandar Baharu Pasir Puteh, SMK Padang Pak Amat and ended at SK Berangan.
-- BERNAMA