Labuan delivers 3 Merdeka babies

Last Update: 01/09/2019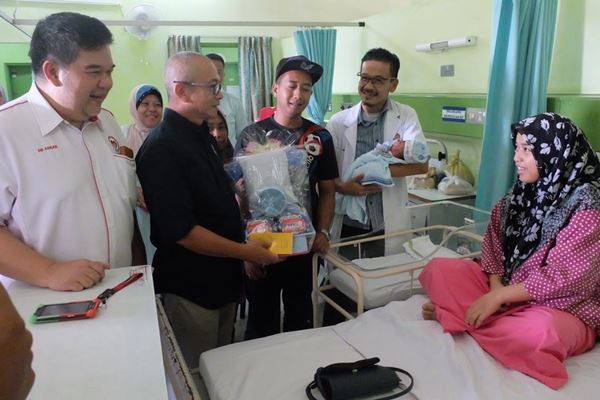 LABUAN, Sept 1 -- Three babies were born on Merdeka Day in Labuan between 8 pm and 10 pm last night.
Vivie Murhizawatie Murkam, 36, from Bukit Kuda said she gave birth to her son and second child weighing 2.98kg via caesarean section at 8.02 pm.
"We're so excited to share this wonderful news as our son's birth coincided with the country's 62nd Merdeka Day," said the private sector employee, whose husband is a Labuan Water Department staff.
The island's second Merdeka baby weighing 2.68kg was born at 8.44 pm to Siti Aineh Haidil, 18, and the third, weighing 2.62kg was delivered at 10.34 pm by 19-year-old Noorhidayahnih Rasmi@Rosni.
Meanwhile, Member of Parliament Datuk Rozman Isli was also at the hospital to welcome the Merdeka babies and congratulate the families. He also presented gifts to them.
-- BERNAMA