Two friends charged with cheating businessman

Last Update: 03/09/2019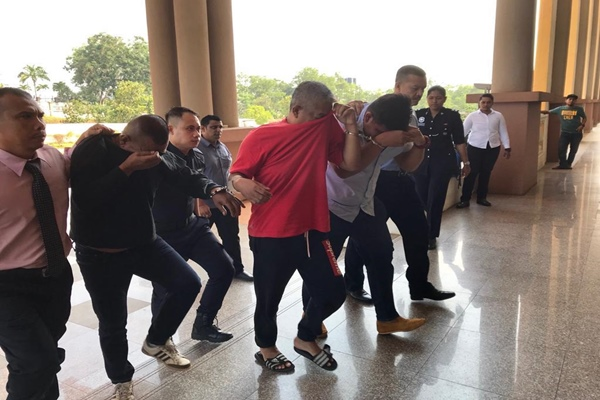 KUANTAN, Sept 3 -- Two friends were charged in the Magistrates' Court here today with cheating a businessman of RM350,000 in a non-existent bauxite mining project three years ago.
Hamdan Hasan, 50, and Ahmad Ghazali Derahman, 64, however, pleaded not guilty to the charge before Magistrate Nurul Farahah Mohd Suah.
Hamdan, from Beserah, and Ahmad Ghazali, from Pekan, were alleged to have duped Chan Boon Hwa on the bauxite mining project, which actually did not exist, prompting the businessman to hand over the money to them.
The offence was allegedly committed in 2016 in Kuantan.
The two accused, both represented by lawyer Mohd Faizal Hiqram Azmi, were allowed bail of RM10,000 in one surety each.
Sept 17 was set for mention.
In the same court, Ahmad Ghazali's son, Mohamad Fadli, 29, pleaded not guilty to a charge with dishonestly retaining RM197,000 in stolen property, believed to be money that was taken from Chan, in his account in a bank at Jalan Beserah here between Jan 29 and April 13, 2016.
The charge, under Section 411 of the Penal Code, provides an imprisonment for up to five years and fine, if found guilty.
Mohamad Fadli, who is a lorry driver, was allowed bail of RM7,500 in one surety.
The case was also set for mention on Sept 17.
Deputy public prosecutor Wan Azreen Wan Zaid prosecuted in both cases.
-- BERNAMA