Sarawak Marine Police seize smuggled cigarettes, liquor worth RM2.47 mln

Last Update: 03/09/2019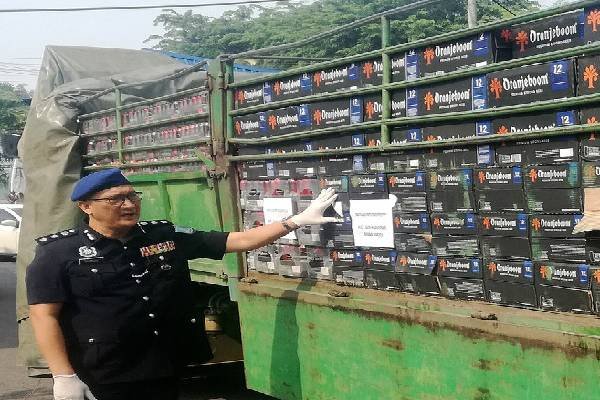 KUCHING, Sept 3 (Bernama) -- A lorry loaded with smuggled cigarettes and liquor worth RM2.47 million was detained by police, early yesterday morning.
Sarawak Marine Police Region Five commander ACP Shamsol Kassim said the lorry which was travelling towards the city was detained at the Batu 10, Jalan Landeh, here, around 5 am.
The 54-year-old lorry driver, believed to be from the city, was arrested and turned over to police at the Padawan district police headquarters.
The lorry and its load of 31,200 cans of various brands of liquor with unpaid tax worth RM187,200 and cigarettes with unpaid tax estimated to be worth RM1.5 million were seized under the Customs Act 1967.
"This is the biggest haul this year by the marine police out of the 25 cases across Sarawak from January to September this year.
"The alcohol and cigarettes were believed to be transported by lorry into the state from the waters to be distributed to premises around this city and other cities. All the items are also believed to be from a neighbouring country based on the brands," he told a press conference here, today.
-- BERNAMA