Royal correspondence, Quranic manuscripts on display at Terengganu Museum Complex

Last Update: 05/09/2019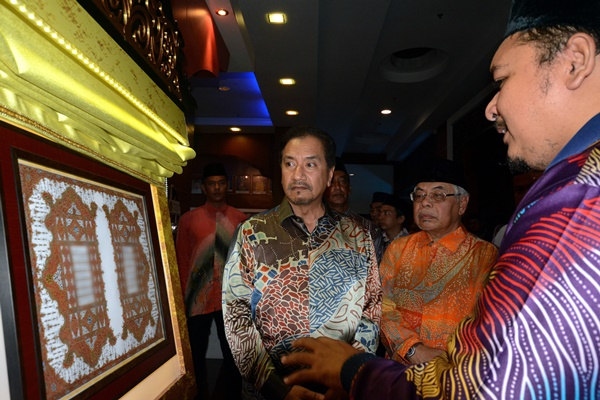 KUALA TERENGGANU, Sept 5 (Bernama) -- Various royal correspondence and over a century old Quranic manuscripts are on display at the Terengganu Museum Complex for public viewing.
Terengganu Illumination and Royal Correspondence Exhibition Committee chairman Datuk Mohd Fadzli Yusof said the one-month exhibition, which opened last Monday, would be able to give exposure to the grandeur of Malay art heritage.
"The Quran manuscripts from Terengganu are the oldest and best in the world. If we do nothing about them, the next generation will not know that Terengganu was once a Quran production and printing centre.
"I was informed that several ancient Quranic texts are in the Philippines and Indonesia which originally were from Terengganu.
"I hope that the people of Terengganu in particular, would come to view the exhibits to ensure that this legacy lives on," he said when met by reporters after the opening ceremony here today.
Earlier, the Sultan of Terengganu Sultan Mizan Zainal Abidin officiated the programme and visited the exhibition area where 17 replicas of documents from previous Terengganu Sultans were on display.
Meanwhile, a Form Four student of Sekolah Menengah Kebangsaan Sultan Sulaiman, Vaness Wong said, it was exciting to see the ancient correspondence written in Jawi script and some of the letters dated back to 1824.
"I noticed that some of the letters were sent to other countries which show that the previous Sultans of Terengganu had dealings with the outside world.
"I was amazed by the correspondence from Sultan Ahmad Syah to Baron Der Capellen, the governor general of Batavia (now Jakarta)," he said.
Amirul Abrar Asbullah, 19, from Kolej Al-Quran Terengganu said after viewing the over 100-year-old Jawi writing style, he is now interested to take up khat writing lesson.
-- BERNAMA