Sabahans shows sting in Labuan Bird Park Eco Ultra Marathon

Last Update: 07/09/2019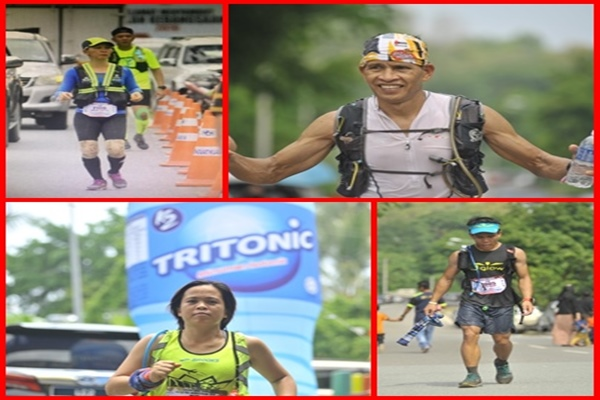 LABUAN, Sept 7 -- Sabah's long-distance runners showed their real 'sting' in the Labuan Bird Park Eco Ultra Marathon today, winning the men and women categories.
Wilsen Singgin clocked 7:47:03s to emerge the winner of the 70km men's open category.
Safrey Sumping finished second with a time of 8:21:29s, while Mohd Azizan Ajak settled for third place, clocking 9:32:17s.
Mailin Salungin Ripau won the 70km women's open category with a time of 11:06:10s, while Shazana Nabilah Ayob from Brunei won the second place with a time of 11:52:10s, and Marjilah Rebid took the third place with 12:27:10s.
Without any experience in marathon running, Jessica Suip from Kuala Penyu sprang a surprise when she bagged the title for the 50km women's open category, clocking a shocking time of 6:59:18s, defeating Rasidah Wati Jamal who clocked 8:20:32s and Lorittie Joey Jainol who completed the race in 8:20:50s.
"It was my first marathon and I was very excited with my performance today despite the challenges on the sandy beaches, trails and heat of the long road," Jessica told Bernama.
Meanwhile, Sabah's husband and wife Guianus Salagan and Kona Liau won the respective titles in the 70km men and women veteran category.
The former champion of the Mt Kinabalu International Climbathon, Guianus proved that age was no barrier as he clinched the title in the men's veteran category with the time of 8:37:54s.
The second and third places went to Abdul Rahman Bullah (9:32:12s) and Sal Tak Jee (9:57:42s) respectively.
Kona Liau, clocked 10:21:58) to win the title in the women's veteran category, while Norlizah Sinail took the second place, and Brunei's Norkamsiah Yaakob, the third.
The marathon, as part of the Labuan Bird Park festival, attracted 550 long-distance runners including from Brunei, Indonesia, Australia, Belgium, India, Philippines, Thailand, United States and Venezuela.
-- BERNAMA