Perak wants elephant sanctuary project expedited

Last Update: 08/09/2019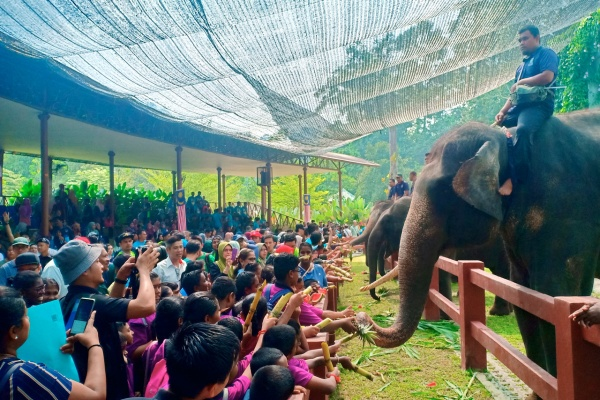 IPOH, Sept 8 -- The Perak government hopes the proposed setting up of an elephant sanctuary in Hulu Perak could be expedited to protect the wildlife in the area.
Menteri Besar Datuk Seri Ahmad Faizal Azumu said the proposal to set up the Perak Elephant Sanctuary was discussed during his meeting with Water, Land and Natural Resources Minister, Dr Xavier Jayakumar a few months ago.
"On the part of the state government, we have the site for the purpose in Hulu Perak, and as announced by Dr Xavier yesterday, the project will be implemented under the 12th Malaysia Plan," he told reporters after opening the 33rd general meeting of the Perak Night Market Malay Hawkers' Association, here, today.
Yesterday, Dr Xavier was reported as saying that the government would set up an elephant sanctuary on a 40.47-hectare area in Perak at an estimated cost of RM20 million.
The proposed sanctuary will be in addition to the Sungai Deka Elephant Conservation Centre in Terengganu and Johor Elephant Sanctuary in Kota Tinggi.
On the declaration of assets by Perak assemblymen, Ahmad Faizal said he had declared his assets to the Malaysian Anti-Corruption Commission.
Members of the Perak State Assembly are given until this Oct 23 to do so.
-- BERNAMA