Two robbery gang members nabbed in Langkawi

Last Update: 08/09/2019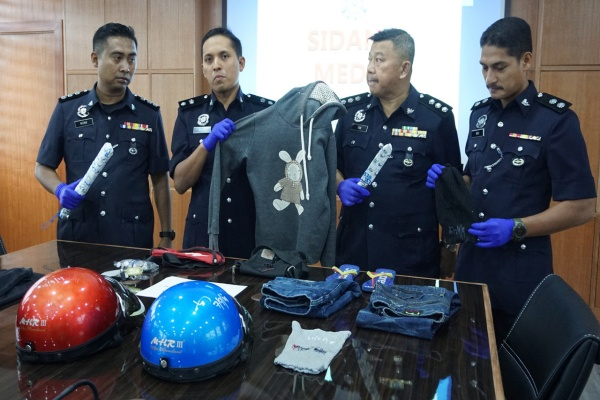 LANGKAWI, Sept 8 -- Police believe they have crippled a three-member armed robbery gang, called 'Geng Kecik', with the arrest of two men here yesterday.
Langkawi district police chief Supt Mohd Iqbal Ibrahim said the two suspects, aged 25 and 29, were arrested at a house in Taman Dahlia at 6am yesterday, while the third member of the gang, aged 17, is still at large.
The gang was responsible for four armed robberies at 24-hour convenience stores here since June, he told a press conference here today.
During the arrest, police seized a knife, a stick, two face masks, two helmets, two bags and a Modenas motorcycle believed to have been used in the robberies, he said.
The two arrested tested positive for the drug methamphetamine and had criminal records for offences such as theft and robbery, while the 25-year-old suspect is wanted in connection with a robbery in Ipoh, Perak.
The two have been remanded until Sept 13 to assist in investigations.
-- BERNAMA