LKIM allocates RM211,000 for fishermen's Lekima-ravaged homes

Last Update: 08/09/2019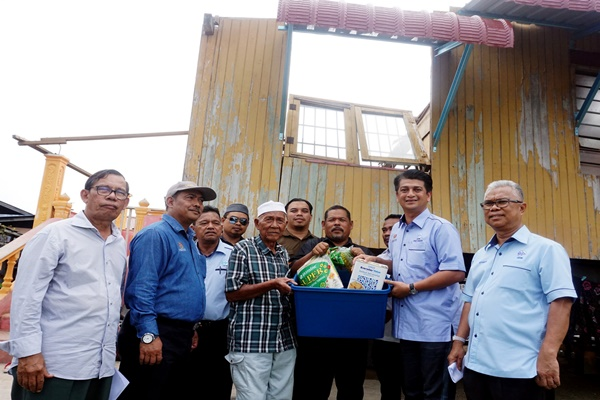 KUALA MUDA, Sept 8 -- The Fisheries Development Authority (LKIM) has set aside RM211,000 for fishermen to rehabilitate their homes that were ravaged by Typhoon Lekima on Aug 9.
LKIM chairman Muhammad Faiz Fadzil said the recipients consisted of 188 members of Area Fishermen Associations (PNK) in Kedah, Perlis and Penang who had applied under the Welfare and Natural Disaster Assistance Scheme.
"We approved the sum last month and identified the recipients through their respective PNK. The distribution is expected to be completed soon," he told reporters at the presentation of aid to disaster victims here today.
According to him, RM50,000 was allocated for 19 houses in Perlis, RM87,000 for 79 houses in Kedah and RM74,000 for 90 houses in Penang.
Under the scheme, each household received financial assistance of between RM1,000 to RM10,000 depending on the extent of the damage, he said, adding, LKIM also helped to cover the costs for those who had repaired their homes on their own.
Muhammad Faiz said LKIM also provided temporary shelters to the victims while they wait for their homes to be repaired.
-- BERNAMA