Terengganu Beach Carnival 2019 targets 100,000 visitors

Last Update: 10/09/2019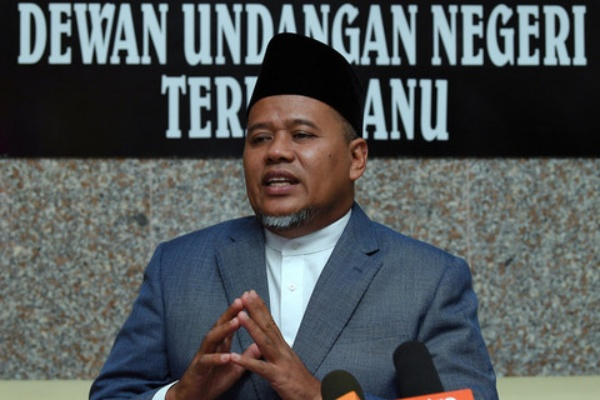 KUALA TERENGGANU, Sept 10 -- The five-day Terengganu Beach Carnival 2019 from this Thursday at Pantai Batu Buruk, is expected to draw about 100,000 visitors.
State Tourism, Culture and Information Technology Committee chairman, Ariffin Deraman said the target was apt due to the carnival's uniqueness and continuation to the 'Main Pantai' fiesta, which the locals and tourists always looked forward to.
"This carnival is not a new event as it has been a tradition of the Terengganu community since a long time ago to enliven the beach area, but the only difference then was that there were some worship activities.
"Hence, we have brought it back with things that are more Islamic in promoting the state's unique culture, arts and natural environment.
"Prior to this carnival, all the eight districts had been promoting the various cultural and heritage products of Terengganu through the organising of Pekan Budaya. Hence, this carnival is the climax of the programme as it will gather all the unique products under one roof," he told a news conference, here, today.
Among the activities will be the local folk's traditional games like bola cetong, batu selambut and tinting bulu ayam, and demonstrations of types of silat that are unique to Terengganu such as the silat kura-kura and silat gayong otar-otar.
Visitors will also have the chance to win cash prizes each day through a group photo (wefie) competition with the beach carnival as the backdrop.
Ariffin said a special feature would be the holding of the traditional food cooking, weaving, keris-making and other handicraft demonstrations at the traditional 'bangsal', mimicking the local lifestyle in the old days.
"These 'bangsal' are made from bamboo and the trunks of the nibong, nipah and coconut trees measuring 8 ft x 8 ft, and creatively decorated.
"This carnival is also a platform for the government departments and agencies, entrepreneurs and tourism industry players to promote their products and services," he added.
The opening of the carnival is expected to be officiated by Menteri Besar Datuk Seri Dr Ahmad Samsuri Mokhtar on Friday evening.
-- BERNAMA