Superman stunts: Negeri Sembilan police chief issues warning

Last Update: 10/09/2019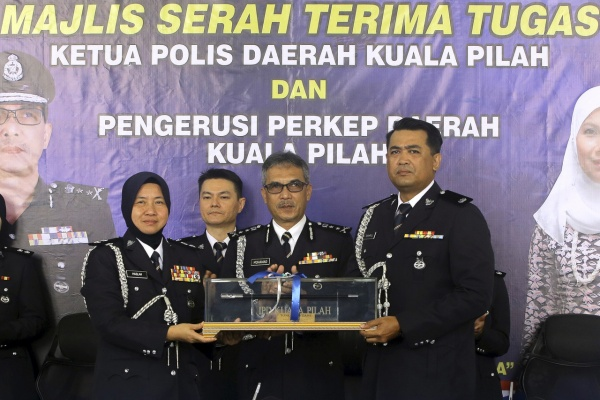 KUALA PILAH, Sept 10 -- Police have not made any arrests in regard to the incident in which about 10 youngsters as young as nine years old were caught on video doing superman stunts on their bicycles along the Kajang-Seremban highway on Saturday.
Negeri Sembilan police chief Datuk Mohamad Mat Yusop said police were tracking down the group.
"I wish to advise children and teenagers not to get involved in such stunts as we will take action against them.
"As for parents, I hope they will monitor their children's activities and restrain the youngsters from involvement in such group," he told reporters after a duty handover ceremony here today, when asked to comment on the incident.
The 50-second video recorded by a woman and uploaded on Facebook received a number of comments, some criticising the parents for not being concerned about their children's safety.
Yesterday Negeri Sembilan Traffic Enforcement and Investigation Department chief Supt Ibrahim Mohd Abdul Kadir said the culprits could be fined up to RM2,000 under the the Road Traffic Rules 1959.
If the offenders are underage, the parents could be punished under Section 31(1)(a) of the Child Act 2001 with a fine of up to RM20,000 or imprisonment of not more than 10 years, for negligence.
Meanwhile, DSP Syahrul Anuar Abdul Wahab takes over as acting Kuala Pilah district police chief from Supt Haslah Bachok who has been transferred to Negeri Sembilan Contingent Police Headquarters as Management Department chief.
Syahrul Anuar was formerly Kuala Pilah district deputy police chief. Also present at the handover was state deputy police chief SAC Che Zakaria Othman.
-- BERNAMA