Six sewage pipes underneath Johor Causeway to be repaired - Exco

Last Update: 10/09/2019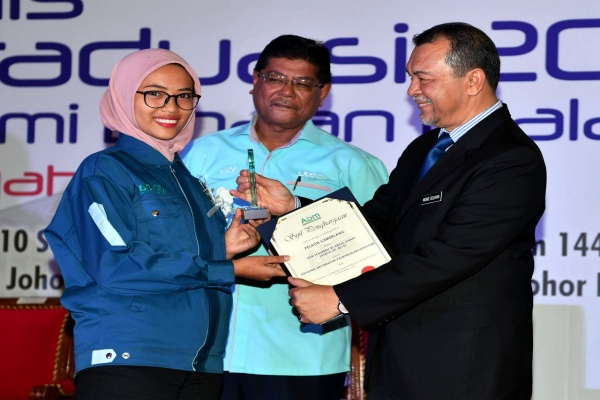 JOHOR BAHRU, Sept 10 -- The Johor government is looking for ways to repair six sewage pipes underneath the Johor Causeway to ensure smooth flow of the sewage water.
State Works, Transport and Infrastructure Committee chairman Mohd Solihan Badri said based on his and Malaysian Highway Authority (LLM) director-general Datuk Seri Aziz Abdullah's checks on the sewage pipes, it was found that two of them were still functioning while four others had been buried deep below a workers' residential complex.
"The state government will find ways to improve the condition of the two sewage pipes while the other four will be repaired," he said adding all the sewage pipes were under the supervision of PLUS Malaysia Bhd and they were all identical in size.
Mohd Solihan said the repair work should be undertaken to ensure smooth flow of the sewage water on both sides of the Johor Causeway, as well as to overcome pollution issues in the Straits of Johor especially following the recent incident where thousands of dead fish found at Pantai Lido.
In another development, Mohd Solihan said the state government was being careful and would ensure that only competent contractors would be given tenders in the state to avoid abandoned projects.
"I urge construction companies to be more serious about their business and to get their act together.
"There are some who sub-contract their projects to other contractors and this has created problems," he said.
According to Mohd Solihan, the state government has terminated the contract of several companies and reopened the tenders to competent contractors as well as issued warnings to those who didn't deliver.
He said one of the abandoned projects in the city was the construction of RM42 million Sultanah Aminah Pathology Laboratory where the contract had been terminated and new tenders were opened to other contractors.
Other abandoned projects are the construction of RM21 million bridge in Plentong and two schools in Taman Perling worth RM20 million for which the contractors had been issued warnings, he added.
-- BERNAMA