Terengganu's target of drawing 5 million tourists remains

Last Update: 11/09/2019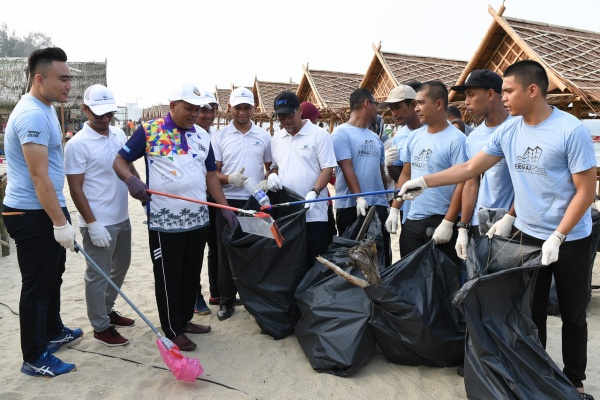 KUALA TERENGGANU, Sept 11 -- The state government is maintaining its target of drawing up to five million tourist arrivals to Terengganu this year despite the economic downturn.
Its Tourism, Culture and Information Technology Committee chairman, Ariffin Deraman said he was confident that many tourists would choose to visit Terengganu because of its natural beauty including the islands and beaches, and affordable accommodation.
"The economic slowdown and drop in the value of the ringgit will not adversely affect tourist arrivals to this state, especially from China as we have been holding promotions and forging strategic cooperation with the industry players there.
"Although we haven't got the exact number of tourist arrivals for the first eight months of this year, we are confident it has exceeded the figure recorded during the same period, last year," he said when met at a gotong-royong to spruce up Batu Buruk beach, here, today.
About 300 people including the local community, staff of government departments and members of non-governmental organisations took part in the event, held in conjunction with the five-day Beach Carnival 2019 from tomorrow.
Ariffin said Terengganu's attractions for tourists included its rich culture and heritage, and variety of unique, delicious traditional dishes.
-- BERNAMA