Nilai quarry operators urged to slow down activities

Last Update: 11/09/2019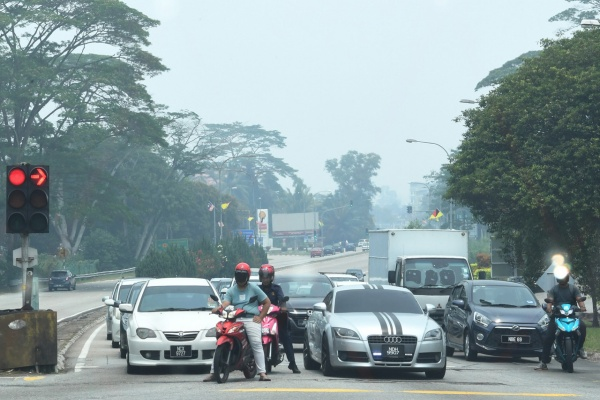 SEREMBAN, Sept 11 -- Quarry operators in Nilai have been urged to reduce mining activities and control dust pollution by spraying water into the air.
Menteri Besar Datuk Seri Aminuddin Harun said the move was necessary as the Air Pollutant Index (API) in Nilai had climbed to 155, making it one of two districts in the state to have recorded unhealthy API readings.
As such Aminuddin said, the Department of Environment had been instructed to issue notices to quarry operators mining in the area.
"I urge factory and quarry operators particularly those in Nilai, to not worsen the environment and if possible slow down on the quarrying activities.
"We are aware that there are 11 to 12 quarries operating actively and with the current haze phenomenon, (quarry activities) will only contribute further to the high API readinga," he said after chairing the state exco meeting here today.
Apart from Nilai, Seremban and Port Dickson too recorded unhealthy API readings at 127 and 113 respectively.
According to Aminuddin, so far tourism activities in Port Dickson have not been affected and the situation is expected to improve as Port Dickson is a vast area and the air is constantly moving, unlike Nilai which is surrounded by hills.
Aminuddin also urged school authorities to keep informed of the API readings in the respective areas and to stop all outdoor activities if the air quality level worsens.
-- BERNAMA