Kelantan plans to export 'tebu telur' to Singapore

Last Update: 12/09/2019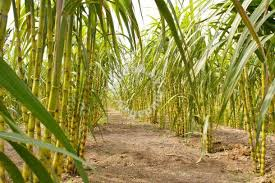 PASIR PUTEH, Sept 12 – Kelantan plans to export 'tebu telur' a sugar cane variety to Singapore in the near future to help farmers increase their incomes, and at the same time, solve the problem of abandoned land.
Chairman of the state Agriculture, Agro-based Industry, Biotechnology, Green Technology and Environment Committee Tuan Mohd Saripudin Tuan Ismail said for this purpose, a pioneer group of 40 farmers have been identified to work on about 18 hectares of land.
"Every 0.45 hectares of land can generate up to RM20,000 income in eight months," he told reporters after officiating a tebu telur entrepreneurship course for the 40 people at the Pasir Puteh parliamentary constituency level here today. Also present was the chief executive officer of the Kelantan Agriculture Development Corporation, Engku Rajhan Engku Ismail.
Tuan Mohd Saripudin said the state government will contribute seedlings and organic fertilisers to the participants as part of the crop boosting scheme.
He said the corporation will buy all their produce and send it for processing at a factory in Pangkalan Chepa.
Tuan Mohd Saripudin said if the response from Singapore was good, he would look for other new markets, especially in the Arab countries.
The juice of the tebu telur is not too sweet and can be consumed by those with diabetes. It can be planted anywhere including on abandoned padi land, except coastal peat land.
-- BERNAMA