Traders feel cheated by food court management

Last Update: 12/09/2019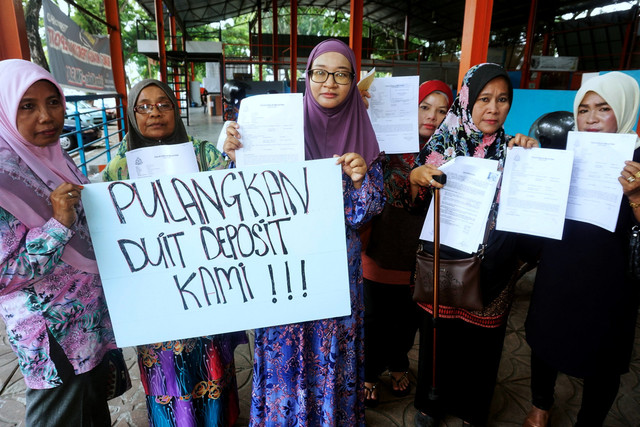 ALOR SETAR, Sept 12 -- Some food court traders at Jalan Sultan Badlishah here are calling on its management to return their cash deposits paid for stall rentals, as they had ceased operations following a rental hike in July which they claim contravened their two-year agreement.
Trader Norazlina Zahari, 47, said she felt cheated after the management had instituted a rental increase of RM20 a day effective July, resulting in a new monthly rental of RM600 compared with RM350 a month including water and electricity for two years as stipulated by their agreement effective in January.
"We could not afford to pay RM600 a month, so we stopped our operations. We feel cheated because it's not even a year and the management has increased the rental, and when we asked for the refund of the deposit, they don't want to return it," the special needs trader told reporters here today, adding that she very much needed the return of her deposit of RM1,600 to start a new business to support her family.
Norazlina lodged a report with the authorities on the matter at the end of August.
To make matters worse, the management also instituted a daily fine of RM50 on the traders for ceasing their operations, claimed another trader, Kalsum Halim, 55, who said she did not get her deposit of RM1,800 refunded after she had stopped her business a few weeks following its initiation in January, because sales were not good.
Meanwhile, the operations manager at the food court, Mohd Bahij Abu Bakar said although he had been requested by the police to return the deposits to the traders, he had not done so because the traders had ceased operations due to poor sales.
Instead, Mohd Bahij said he wanted the traders to continue operating there until their deposits were completely used up, adding that there was a misunderstanding concerning the price hike which he said was only a proposal.
-- BERNAMA