Clove cigarettes worth RM2.7 million seized in Kota Tinggi

Last Update: 12/09/2019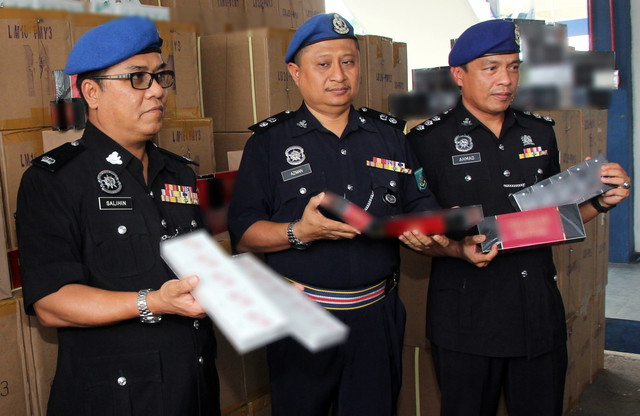 JOHOR BAHRU, Sept 12 --The Marine Operations Force (MOF) seized 157,000 packets of clove cigarettes, worth RM2.7 million, near Pantai Tanjung Kelisa, Bandar Penawar, near Kota Tinggi, early today.
Its Region 2 deputy commander, Supt Noor Azman Jamal said the seizure was made from a three-tonne lorry after it exited from a forest area near the beach at about 2.30 am.
"A few men were seen loading boxes into the lorry, but they fled into the forest area after realising the presence of the police," he told reporters at the Region 2 MOF base here today.
He said the cigarettes were believed to have been smuggled from a neighbouring country by a syndicate known as "Tanjung Kelisa".
-- BERNAMA