Haze did not stop people enjoying leisure activities in Kuantan

Last Update: 15/09/2019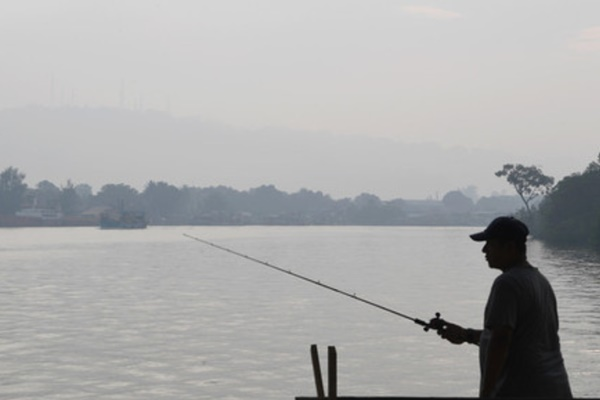 KUANTAN, Sept 15 -- The haze situation in Kuantan does not stop the people from all walks of life from indulging in their leisure recreational activities with family members over the weekend.
A Bernama check at the Pantai Teluk Cempedeka was the focal point for tourists to flock at the popular beach to unwind and enjoy the atmosphere.
For Asyrul Arshad, 35 from Kelana Jaya, Selangor, he took the opportunity to visit the beach with his wife and children after visiting his relative in Bandar Damansara here.
"I decided to come to the beach because my relatives told me that this beach is a suitable attraction to bring the family for recreational activities.
"So far, my family and I do not have any health issues due to haze. However, I still take precautions by limiting my outdoor activities," he added.
Another local visitor from Kuantan, Ismarizana Che Pee, 36 said the haze did not stop her and her three friends to hike Bukit Pelindung, close to Teluk Cempedak as the hillside was not affected by the haze problem.
"The situation on top of Bukit Pelindung was normal and the number of climbers had not been affected due to haze," she added.
Besides Bukit Pelindung, she said their weekly hiking activities around Kuantan at Bukit Panorama and Bukit Tok Ki would probably stop if the haze situation worsens next week.
An eatery owner and campsite retailer Ihsan Kadri, 35, who has been doing business at the Teluk Cempedak beach for four years, said his customers have slightly declined although it was not significant.
"This haze happens annually. I believe that the haze situation will be normal after this," he added.
As of 2 pm today, three areas in Pahang recorded unhealthy Air Pollutant Index (API) readings in Indera Mahkota (131), Rompin (125) and Temerloh (102) while Balok Baru (82) recorded moderate readings.
-- BERNAMA