68 foreigners nabbed in Nilai

Last Update: 15/09/2019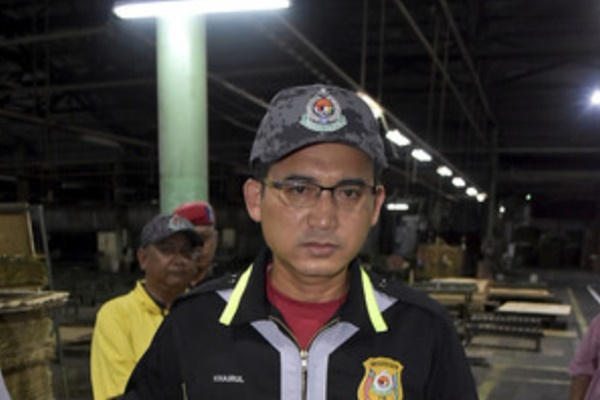 NILAI, Sept 15 -- The Immigration Department has detained 68 foreigners in an integrated operation at the Nilai 3 Commercial Centre here today.
Immigration director-general Datuk Khairul Dzaimee Daud said all of them aged between their 20s and 40s were held to determine whether the travel documents and passports they possessed were valid or not.
He said those detained including a woman comprised 51 Pakistanis, Myanmar nationals (9), Bangladeshi (7) and a Cambodian.
"In the operation that began at 11 am, 39 premises were inspected and a total of 298 foreign nationals were screened," he told reporters.
Khairul Dzaimee said the Companies Commission of Malaysia (SSM) had also issued 14 compound notices to business owners for various offences including failing to display their company registration certificates.
He said a total of 58 operations had been conducted in Nilai since January this year, with 114 foreign nationals detained.
Also involved in the operation were the National Registration Department, the Road Transport Department and the Malaysia Civil Defence Force.
-- BERNAMA